Jungle Scout Tools in Action - Example
If you are just getting started you might be wondering how to get the best out of Jungle Scout. While we have a ton of different features designed to help you in every step of the Amazon selling journey, you might need a quick tip to get the ball rolling.
For example, whether you are a new or an existing seller, if you are looking for new ideas on products to sell, you could use the Product Database to find new items that fit your specific criteria of category, price, estimated sales, etc.
After finding a few options, head on over to Amazon and search for the keywords you have chosen to identify specific products you're interested in. Run the Extension to get product data at a glance and validate your potential products. Next, add those ASINs to the Product Tracker. After monitoring those products over a period of time you'll be able to verify if that potential translates into actually viable product options.
Being able to track and monitor those products will show you if the data is consistent or if a spike in the Best Sellers Rank (BSR) could have altered the estimated sales/revenue (for example, seasonal products). You want to see consistent data to validate your choice and move forward with it.


Onboarding Webinars
If you need some additional help learning the ropes of Jungle Scout, make sure you watch the 📼 replay of our Onboarding Webinar.
Jungle Scout Training Academy
And don't forget to stop by the Academy!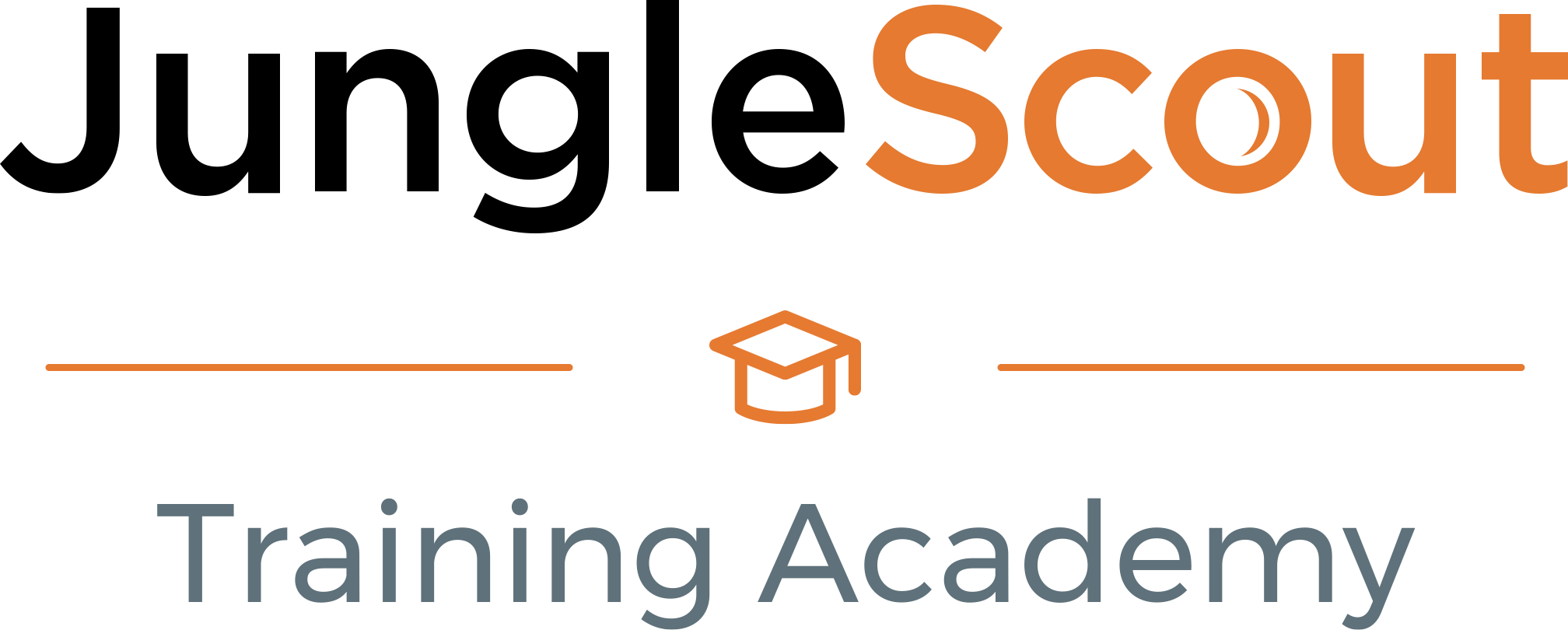 The Jungle Scout Training Academy is your exclusive, in-app resource to learn how to sell on Amazon using Jungle Scout. Learn the basics at your own pace through step-by-step, bite-sized tutorials.
The Academy can be accessed directly from within the Jungle Scout web application (this content is only available to those with an active subscription).
Once logged in, you can find the Academy inside your Jungle Scout account from the left-hand side navigation panel.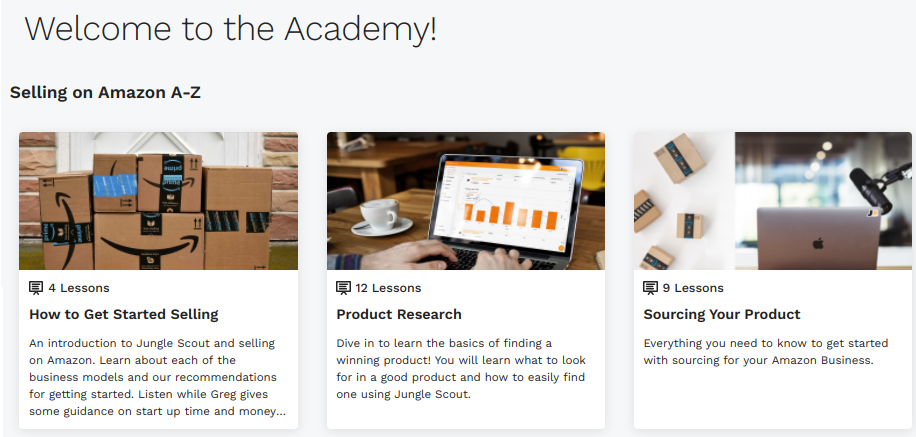 In the Academy, you will find:
Tutorials on how to navigate and use each of Jungle Scouts' features
An A-Z course on how to sell on Amazon. This course gives you everything you need to know as a beginner.
Advanced training videos on specific Amazon selling topics from our team of experts.
Interviews with industry experts and their suggestions for being successful on Amazon.
Webinar replays and inspiring seller stories
We continue to add high quality, valuable content all the time, so check back to see what's new!