Category Trends is the latest addition to the Product Research toolset!
Take a look at Amazon categories on a deeper level to help you choose the category better-suited for launching new products.
You can also see the performance of a category at a glance to analyze a market (sub-category) quickly by getting a high-level summary. This can lead to product discovery, help you study historical rank, find popular products that sell well, or look for bundling options or related products.
With category trends, you'll be able to browse all the categories available on the Amazon Bestsellers page and see up to 100 products for each parent and sub-category in their catalog:
You can select different categories to see Amazon's Best Sellers in a 3-day view, with the column on the far right corresponding to yesterday's Best Selling List.
You can use the arrows next to the first and last day to see the comparison for other dates or use the date picker to select a date for Day 1 of the 3-day view: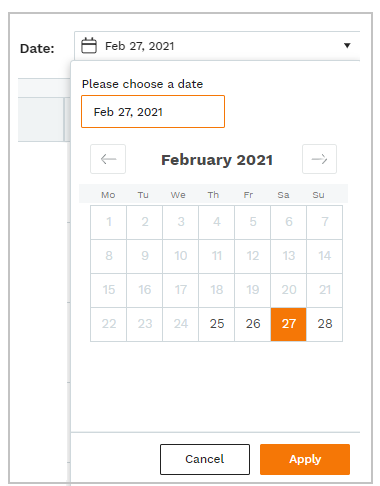 You have three available actions from the 3-day view list:
Hover over the image to zoom in

Hover over the ASIN to copy it, or

Hover over the product info to expand the historical rank graph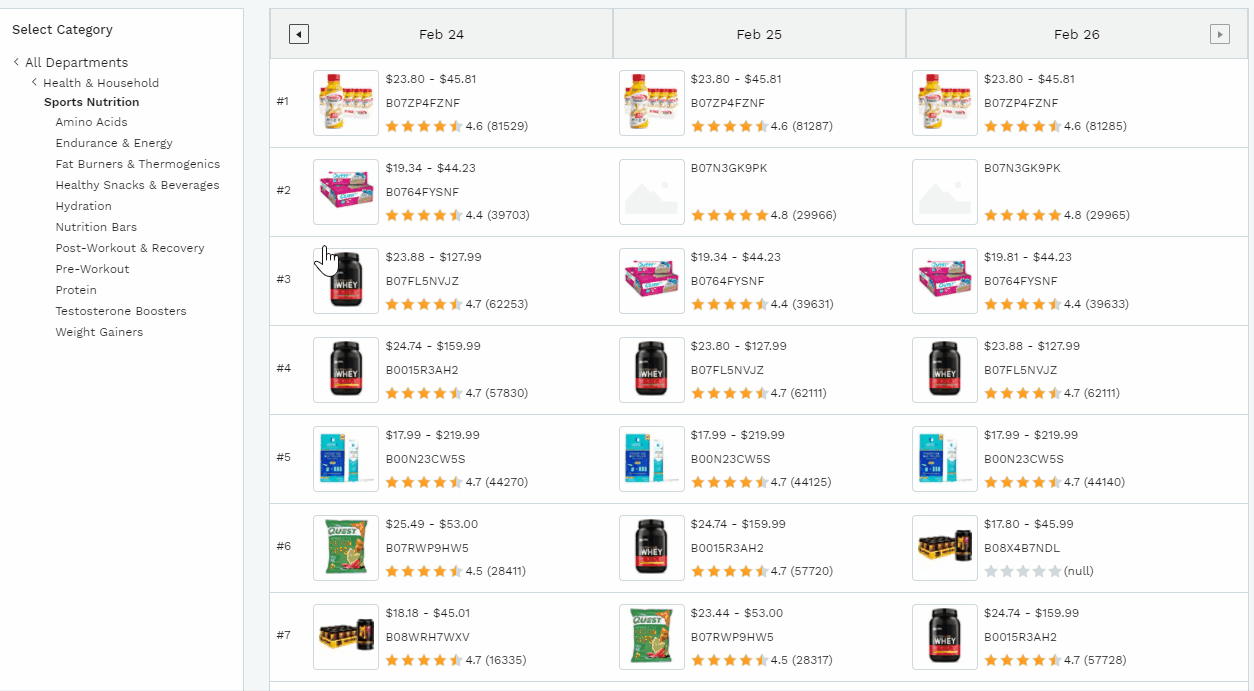 Expanding the Historical Rank graph gives you some additional options: