AI Assist Chat is part of Jungle Scout's AI Assist Integration.
This feature has access to Jungle Scout Help Center articles, Blog Posts, and select YouTube transcripts, enabling the tool to support you with any questions about how to sell on Amazon or how to use Jungle Scout, giving you instant, tailored support at your fingertips any time you need it!
Getting Started
AI Assist Chat can be found beside your Amazon Account (if connected) or next to the alerts bell icon:

To start, type in your question hit Enter on your keyboard, or click "Send".
You will see the AI Assist begin to type.
The assistant will generate a response after searching through YouTube transcripts, the Blog, and the Help Center:
You can then either rate the response, ask another question, or clear chat history: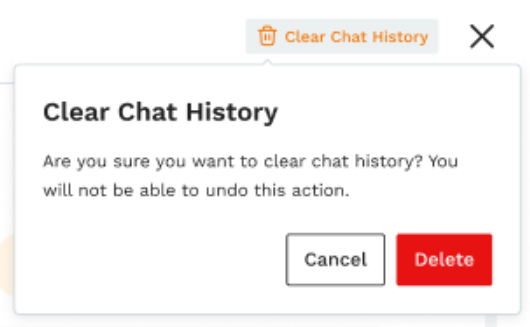 💡 Please note that information shared by AI Assist is not saved or retrievable, so we recommend that you take notes or copy/paste any recommendations you find useful. No links to sources where information has been pulled from are available.
AI Assist Chat is in early beta and may produce inaccurate results. Your testing and 👍 👎 feedback will help it get smarter every day.
Find more features within AI Assist