I. Installing or Reinstalling your Extension
You can follow the next steps to install the extension for the first time, or reinstall it if necessary (reinstalling the extension is a great way to troubleshoot the tool if it is not operating properly, the JS icon has disappeared from your browser, or if you need to use it on another computer).
Log in to your Jungle Scout account
Choose The Extension option on the left-hand navigation panel
Click the button corresponding to your preferred browser. Our extension is available for both Chrome and Firefox browsers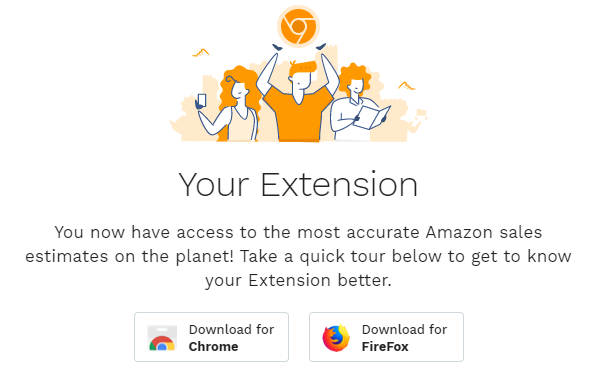 This will direct you to either the Chrome Web Store or the Firefox Add Ons page. Alternatively, you can use either of these direct links to access each store:
Chrome:
https://chrome.google.com/webstore/detail/jungle-scout-extension/bckjlihkmgolmgkchbpiponapgjenaoa
Firefox:
https://addons.mozilla.org/en-US/firefox/addon/jungle-scout-extension/
Click the Add to "Browser" button to proceed

Select Add Extension from the popup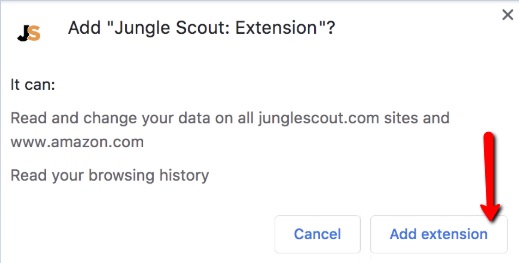 Continue following the prompts to complete the installation process.
After installing or reinstalling the tool, be sure to pin it to your browser.
Navigate to the puzzle piece, to the left of your Google avatar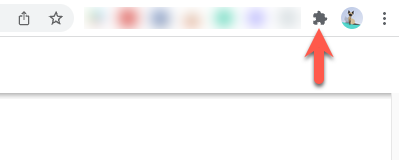 A dropdown will open listing out extensions currently installed on your browser.
Look for Jungle Scout and click the pushpin on the right. Once it turns blue, you'll know it's been successfully "pinned" to your browser.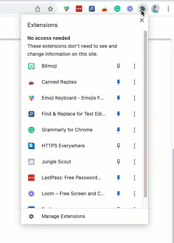 From there, you'll need to log into your account the first time you run the extension.
⚠️ Please note that the JS Icon will remain grey unless you are on a page where the extension can be used (Amazon results page, Seller Central, etc.). The JS icon will turn orange then.
II. Uninstalling the extension
Chrome Browser:
You have two options to uninstall the Extension.
Option 1:
Open the direct link for the Chrome Store and select Remove From Chrome

Option 2:
Right-click the JS icon from the toolbar and choose Remove from Chrome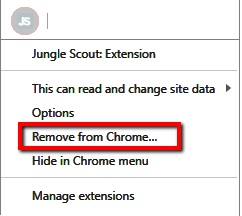 Firefox Browser:
Click the menu button , click and select .
Scroll through the list of extensions.
Click the ellipsis (3-dot) icon for the extension you wish to remove and select Remove.
Your extension will be uninstalled and you won't see the JS icon in your browser.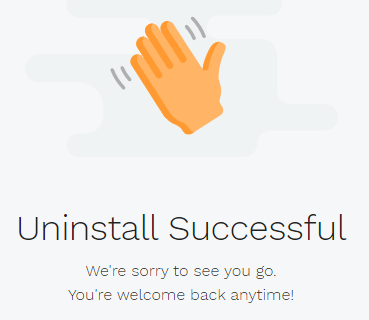 ---
If you want to learn more about Extension Permissions, be sure to read the recommended article on this topic.