Your membership gives you access to the complete Jungle Scout suite of tools which consists of two main components; a web application (referred to simply as Jungle Scout) and a browser extension. Both tools work in their own way to get you to the end goal of finding profitable products to sell and managing your Amazon business like a Pro.
The main differences between the two are where and how you use them, and what data points you get from those searches.
Jungle Scout is a web-based software (accessed directly from your internet browser). This is your main hub. Besides accessing all product features, you'll be able to control and modify your account, access the Academy, download the browser extension and connect your Seller Central account among other things. Use this tool to find profitable products, discover keywords to increase your sales, improve your product listings, get insights on managing your inventory more efficiently, automate your review requests, and much more! Jungle Scout is the best all-in-one tool both for those just starting out and for existing sellers who are looking to improve how they manage their businesses.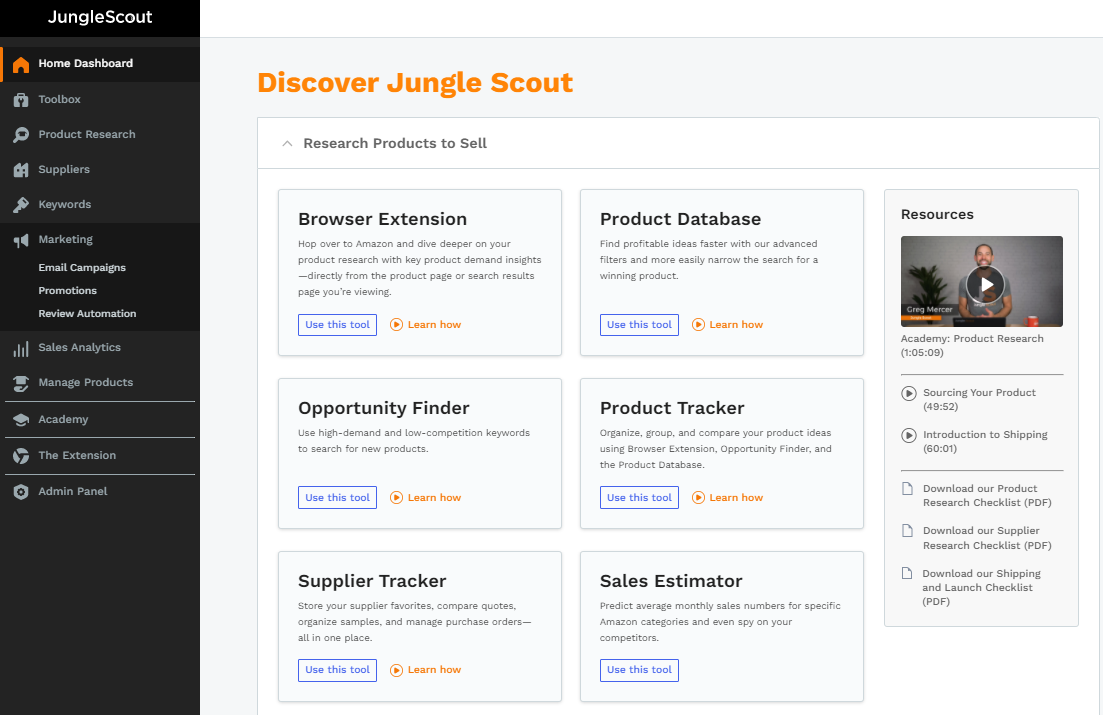 The Extension gets added directly to your browser to validate product ideas as you browse the Amazon catalog. Just search for a product or keyword on Amazon, run the extension, and get insights on those results. It's a super fast and easy way to get assess product potential!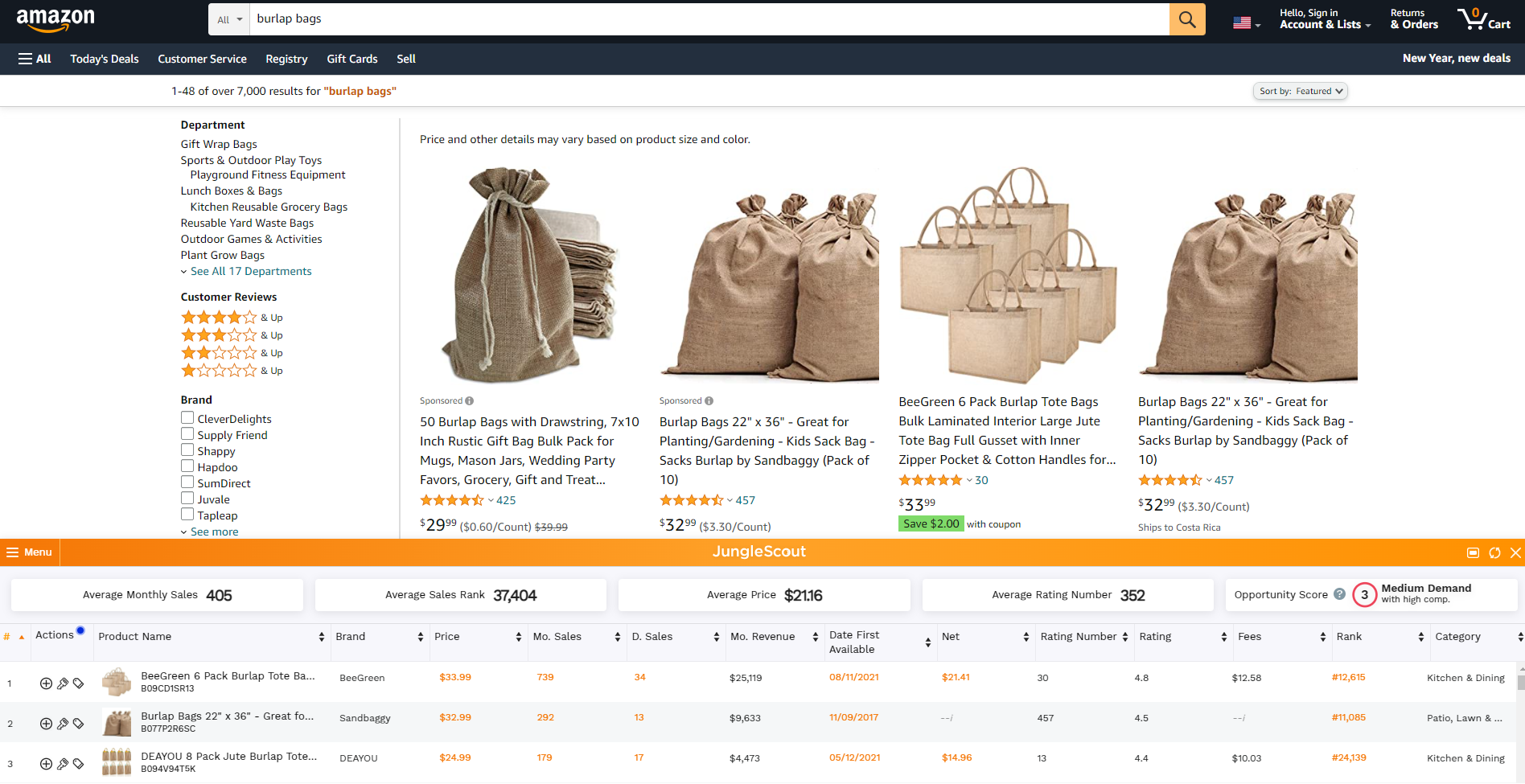 Both tools work very well together as they allow you to access information in different ways. For example, you could find a product idea using the Product Research tools in Jungle Scout and then use the extension to validate the entire market for that type of product by accessing data for all similar listings. Then you could use the Product Tracker to monitor the performance of those products over time to validate your ideas. Use our other features to help you in your seller journey → find a supplier, set up and optimize your listing, identify high-converting keywords, launch your product successfully, and manage your sales data and other key financial metrics all from within the Jungle Scout app!
For a current list of membership options, please stop by our Pricing Page!