We know getting the data you need as fast as possible is important to you and your business. Preset and saved filters can help you speed up the process.
If you have a set of standard search parameters that you use frequently, you can save them for later to come back and use repeatedly.
We also added some good preset filters to the Product Database, Niche Hunter, and Opportunity Finder. These are a good place to start if you are new to using these Jungle Scout features. You can also use these presets as a starting point and add other criteria that are important to you. 
How can I use the Preset Filters?
To access the preset filters in the Product Database, Niche Hunter, or Opportunity Finder, please click on the Load Filter Set button on the top right-hand side of the feature:

This will open a pop-up window where you can select the preset you would like to use. Just click Load Selected in the bottom right corner of the window.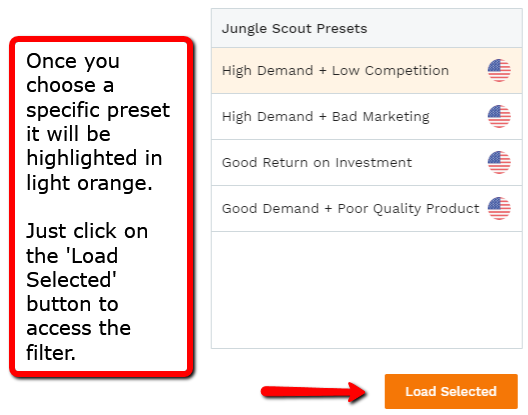 What About Saving my own Filters?
If you want to save your favorite or most used search criteria, first enter the parameters you wish to save in the Filters section. Then it's as easy as clicking the Save Filter Set button on the top right-hand side of the feature:

This will save the criteria you have entered in the Filters section. Just name this preset and click the Save Preset button to finish: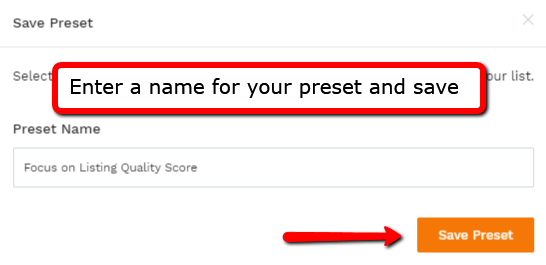 Your new filter will be available under the User Presets section of the Preset Filters window. Just follow the same steps to load it.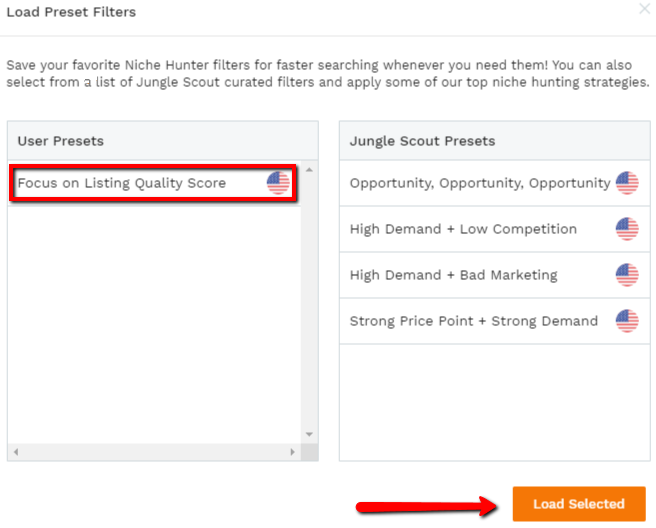 If you ever need to delete a preset, just click on the Delete Selected button you'll see once you select a preset. This will remove it from your list: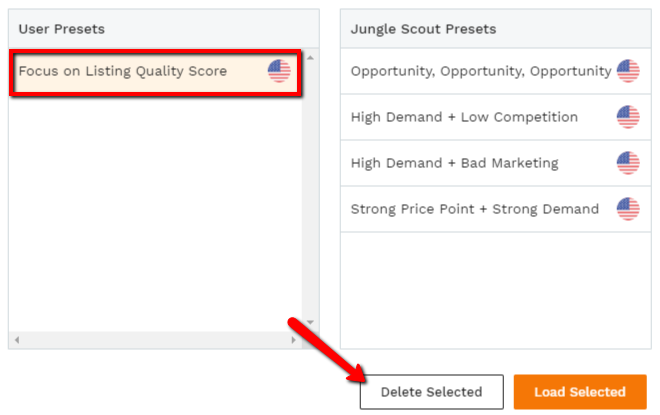 ❓ Questions? We are always here to help! Please shoot us a message at support@junglescout.com or create a ticket by filling out this form.