We know getting the data you need as fast as possible is important to you and your business! 
One way we have found to speed up the process is with preset and saved filters. If you have s few standard search parameters that you use repeatedly now there is a way to save them for use later. 
In both the Product Database and the Niche Hunter we have set up some good preset filters to get you started. As is, these are a good place to start if you are new to using Jungle Scout. You can also use these presets as a starting point and add in other criteria that is important to you. 
If you already know what metrics you want to search you can also save your own presets to come back and use over and over! 
Use our Preset Filters: 
To access the preset filters in either Niche Hunter or the Product Database, please click on the 'Load Filter Set' button on the top right-hand side of the Product Database and Niche Hunter homepages:
Clicking on 'Load Filter Set' will open a pop-up window where you can select the preset you would like to use. Then click 'Load Selected' in the bottom right corner of the window.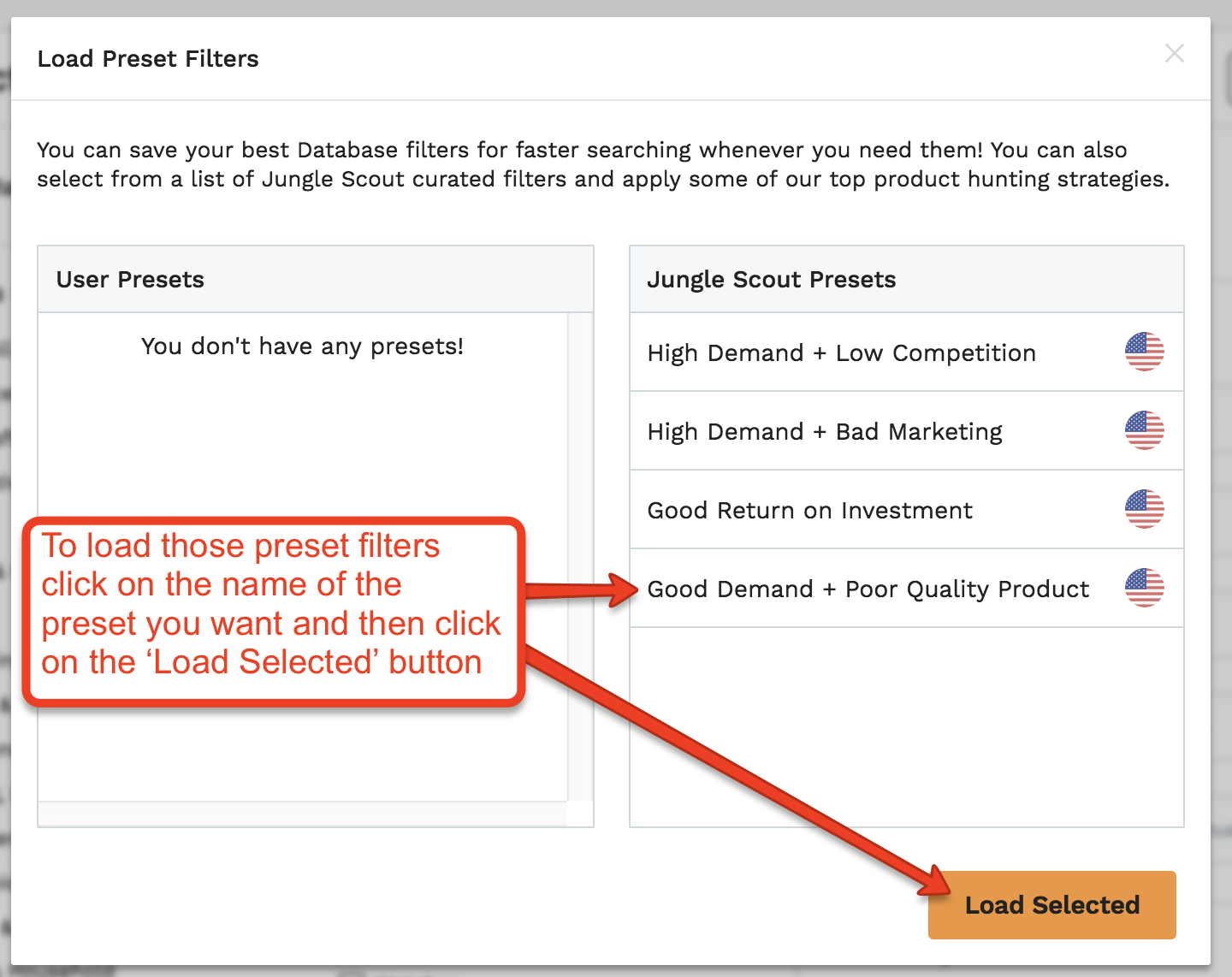 Save Your Own Preset Filters: 
If you want to save some of your favorite or most used search criteria, first enter the criteria you wish to save in the Filters section.  Then it's as easy as clicking 'Save Filter Set' from the top right of the page here:

Clicking on 'Save Filter Set' will save the criteria you have entered in the Filters section and allow you to name this preset anything you'd like. Just be sure to click 'Save Preset' and you're all done!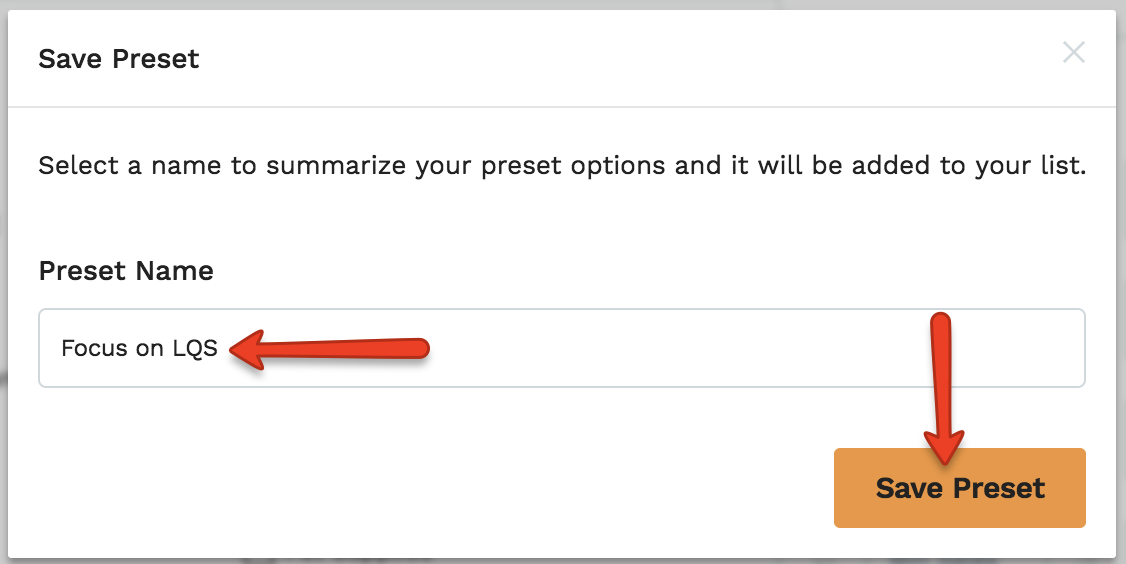 Now you can use this preset following the same instructions above by using the 'Load Filter Set' button.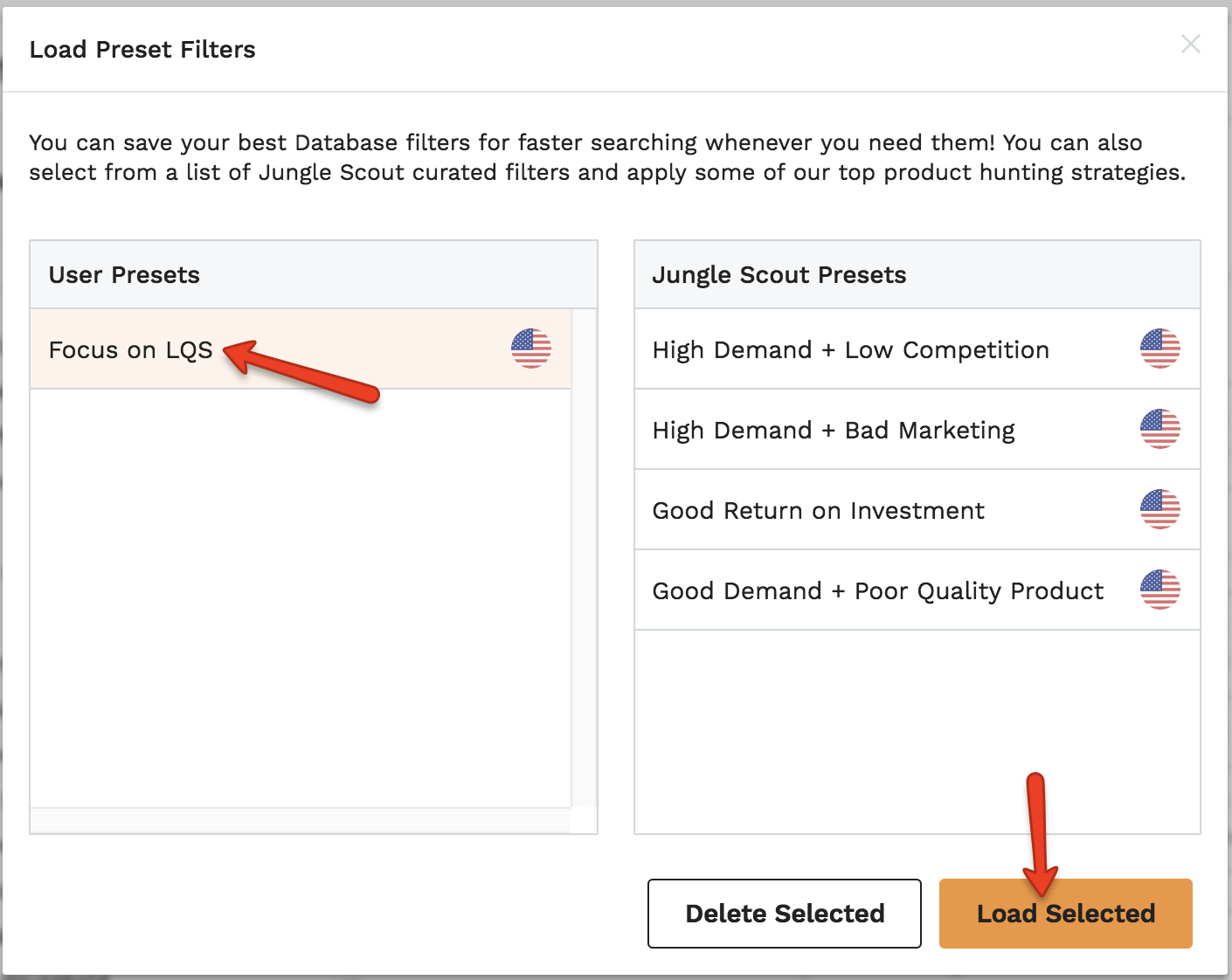 To delete a preset, click on 'Load Filter Set' to bring up your list of presets, then click on the one you wish to delete so it is highlighted in orange and click on the 'Delete Selected' button. This will remove it from your list.