JavaScript helps Jungle Scout run smoothly. In addition, while you can use other browsers like Safari, Firefox, or Explorer, our preferred browser is Google Chrome. If you are having any issues accessing your account, loading results, or you are getting any error messages that are preventing your tools from running without a hitch, we recommend going through the following basic troubleshooting steps.
1. Update your Browser
To ensure you are using the latest version of Google Chrome, please follow the steps outlined in the Update Chrome landing page.
2. Verify that Javascript is Enabled
Copy and paste chrome://settings/ into your chrome browser search/address bar
Scroll down to the bottom of that page and click Advanced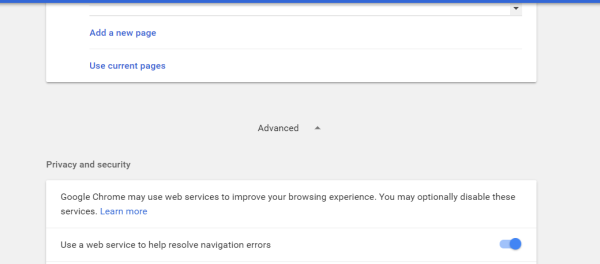 Next, scroll down and click Content settings: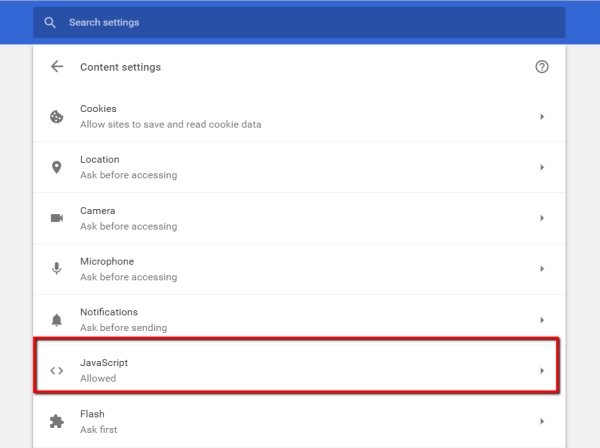 Make sure the slider button for Allowed is enabled: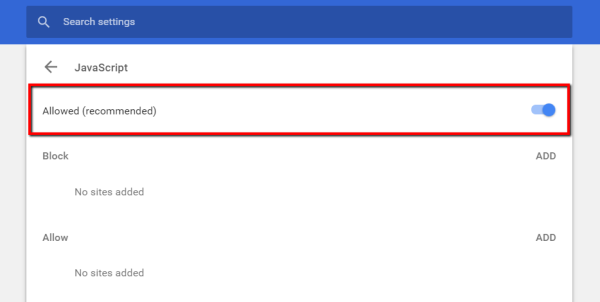 3. Clear History and Cache
In your Chrome Browser, click More (at the top right) New Incognito Window.
At the top right, click More .
Click More tools Clear browsing data.
At the top, choose a time range. To delete everything, select All time.
Next to "Cookies and other site data" and "Cached images and files," check the boxes.
Click Clear data.