If you have a monthly plan, you can cancel your subscription directly from within your Jungle Scout account. You can do this from the Settings panel → Subscriptions. However, if you have an annual plan (or don't see the option you are looking for in your account settings), please contact our Customer Success Team at support@junglescout.com to make any changes to your subscription.
➡️  To Cancel your Current Jungle Scout Subscription:
In the Subscription Information section, click the Cancel button

You'll get a pop-up message with the option to Pause your subscription in case you just want to take a break and keep all your data. If you decide to decline the offer, just click on the I still want to cancel option.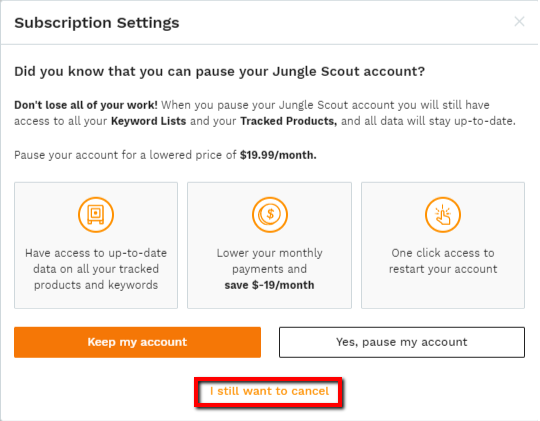 Help us improve our service by providing a reason for canceling. Just choose an option from the drop-down menu, answer all questions and click the Cancel Account button to proceed.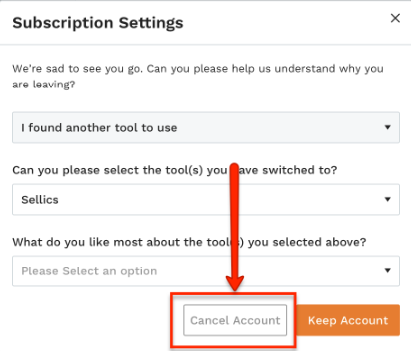 If you complete the process successfully, you'll get a confirmation message and your subscription will be scheduled to cancel at the end of your current billing period:

➡️  To Upgrade, Downgrade, or Change your Current Subscription:
In the Subscription Information section, click the Change Plan button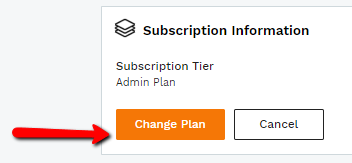 You'll get a pop-up window where you'll see your current plan details. Here, you can change the subscription or plan type: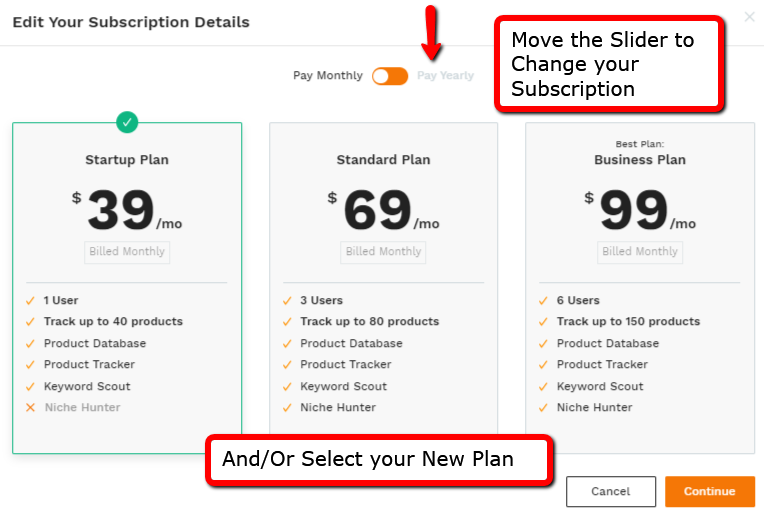 Make your selection and click the Continue button
💡 When you change your Jungle Scout subscription to a new monthly plan, the system charges the new fee immediately (if you upgrade), or credits the adjusted amount (if you downgrade). This fee is calculated automatically by the system and it consists of the prorated unused days on the current plan, plus the prorated new time on the new plan (your auto-renewal/invoice date won't change).
For annual plans, the full annual price will be charged at once.