If you have a monthly plan, you can cancel your subscription directly from within your Jungle Scout account. You can do this from the Settings panel → Subscriptions. However, if you have an annual plan (or don't see the option you are looking for in your account settings), please contact our Customer Success Team at support@junglescout.com to make any changes to your subscription.
Canceling your Current Jungle Scout Subscription
In the Subscription Information section, click the Cancel button

You'll get a pop-up message with the option to Pause your subscription in case you just want to take a break and keep all your data. If you decide to decline the offer, just click on the I still want to cancel option.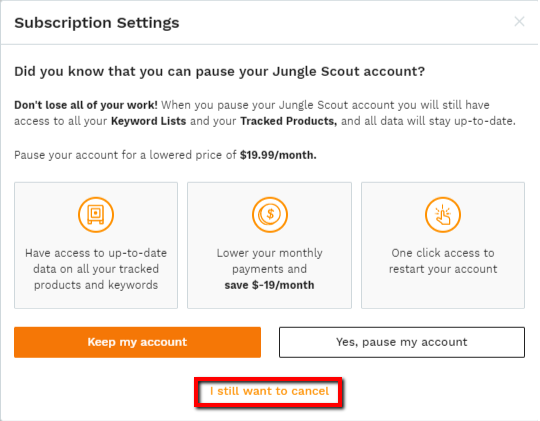 Help us improve our service by providing a reason for canceling. Just choose an option from the drop-down menu, answer all questions and click the Cancel Account button to proceed.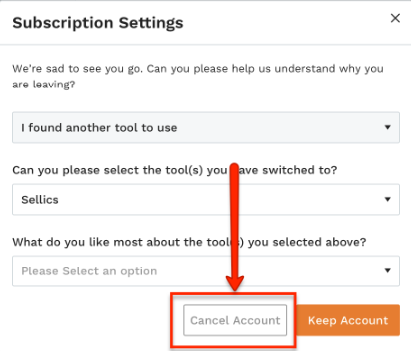 If you complete the process successfully, you'll get a confirmation message and your subscription will be scheduled to cancel at the end of your current billing period: