We know it is often time-consuming and difficult to weed through pages of products to pick out the best ones to track. This is why we offer a Find Recommended Products option. This feature will help with this task and give you some of the top results for your keywords.
Click the tab of the group and then the dropdown arrow of the Add Products button →Find Recommended Products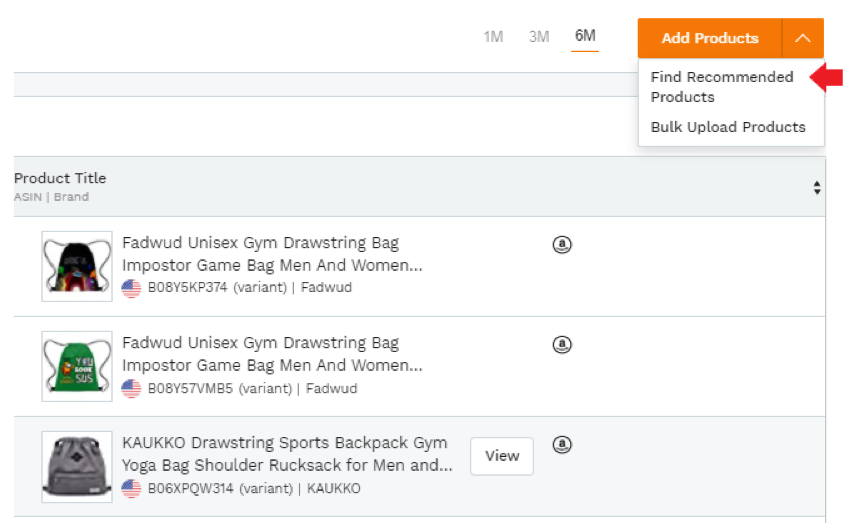 Tick the boxes of any products you'll like to include and click the Add to Group button.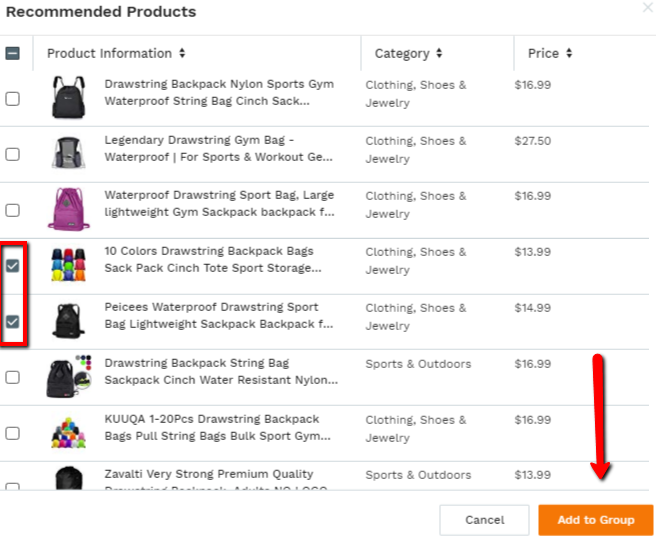 This feature will use the listings from your group in conjunction with the name of the group to find you other, relevant ASINs to add by finding keywords that all of the listings have in common.