We know it is often time-consuming and difficult to weed through pages of products to pick out the best ones to track. We have created the Recommend Products feature to help with this task and give you some of the top results for your keywords. 
Once you have created a group in the Product Tracker that has the keywords you are searching for in its title, you can use the Recommend Products feature to find related products: 

If you have not tracked any products yet but have created a group, the Recommend Products feature will use the name of your group as your keywords and find relevant ASINs for you to add to the group and track. 
If you have already added some items to your group, this feature will go a step further and use these listings in conjunction with the name of your group to find you other, relevant ASINs to add by finding keywords that all of the listings have in common and returning those products to you as possible ones to track. 
You can choose which products to include in your group from the choices generated by ticking the box on the left of each product and clicking the Add to Group button: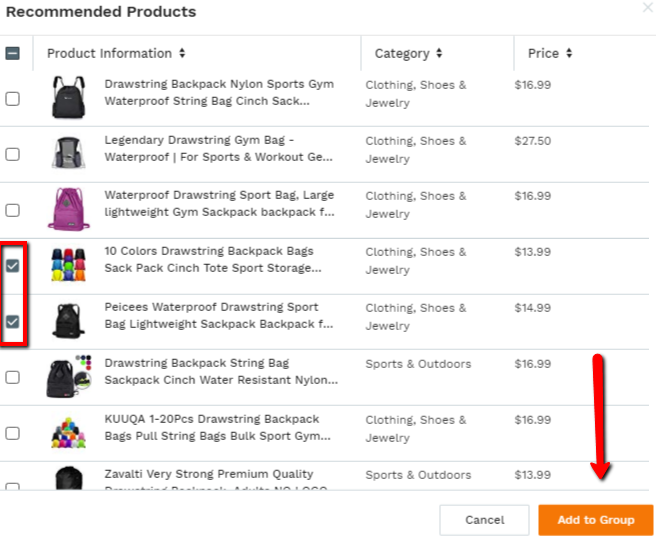 This feature is just one more tool you can use to help you in the process of finding your next profitable product.