Keyword Lists will help you stay organized and ensure you are always using the best and most relevant keywords. This feature is under the Keywords section on the left-hand navigation panel.
Creating a New Keyword List
Option #1:

If this is your first time using this feature, you can get started by clicking the Create List button.

Option #2: If you have already created one or more lists, you can create a new one by clicking the

Create New List

+ button at the top of your lists tabs/groups: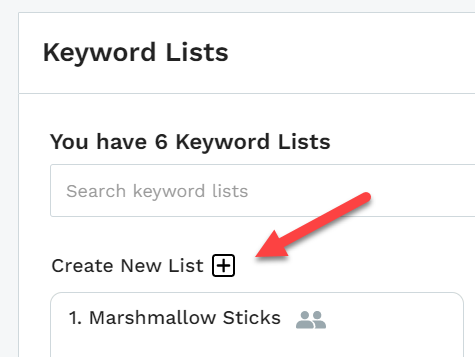 Option #3: This lets you create a brand new list from an existing one by selecting one or more keywords and pressing the Create New List button.

Regardless of which option you choose, you'll see the following pop-up window. Just give your list a name, select whether you want your team (if applicable) to have access to the new group, and click the Create List button.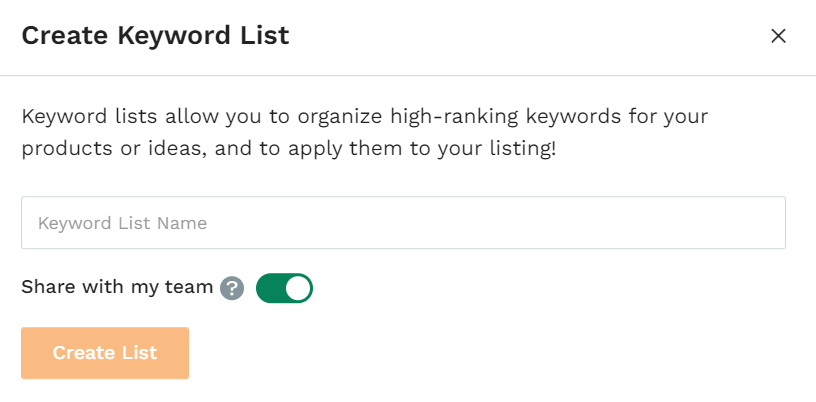 Adding Keywords
Now head to Keyword Scout to start searching, filtering results, and adding the most relevant keywords to your new list. To create lists or add keywords to existing ones. Select the keyword(s) you want to include in your list and click the ⊕ Add Keyword to List button. You can select whether to add your keyword(s) to an existing list or create a new one. You can review and edit this information in the Keyword Lists section at any time.
Importing Keyword Lists
You can also import your keyword lists from an external file after creating a list. Simply click

More Options

and s

elect

Import List

.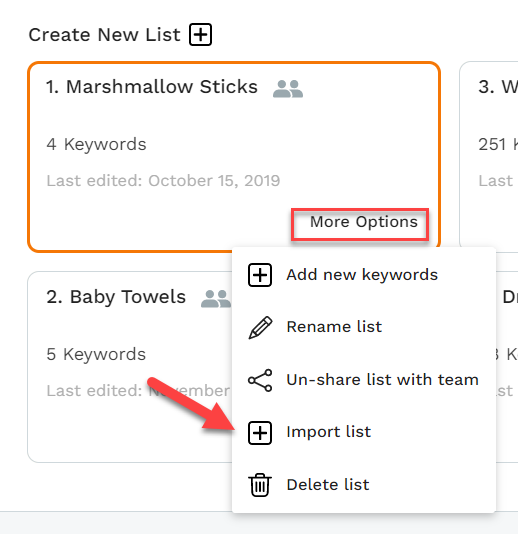 Next

, i

n the pop-up window, choose the correct marketplace from the dropdown,

copy and paste the keywords from your external source and click

Add to List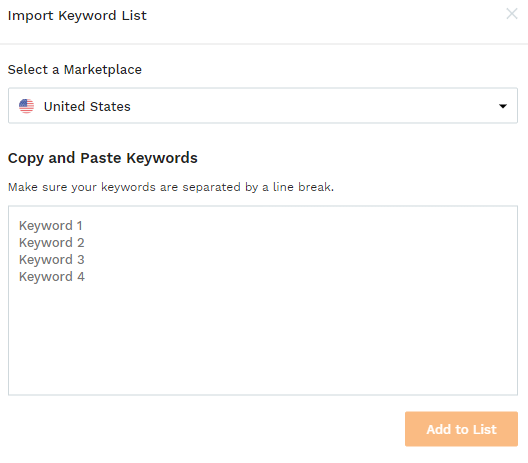 💡 Each keyword must be on a line of its own for the import to work.
---
📙 Be sure to read the following article for more information on the different Available Actions & Options inside Keyword Lists.