The Opportunity Score is an in-house algorithm that factors in the demand for a product according to units sold, competition and listing quality score (determined by several factors such as title, keywords, number of photos, etc). 
You will see this option at your top right corner while using JSPro version of the Jungle Scout Chrome extension:

Please note that you need to be on a product result page on Amazon for it to show. 
I Don't See the Opportunity Score
Here are a couple of possible reasons why the opportunity score might be missing from your extension:
1.  Check your current extension version to make sure you have a JSPro extension installed. Copy and paste this URL on a Chrome page: chrome://extensions/. Look for the Jungle Scout logo and make sure the Jungle Scout Pro option is toggled on:

a. If you only have a Lite extension you won't be able to see the score but you can also consider upgrading to get this and other features, read more about how to upgrade your extension here. 
2.  If you do have the JSPro extension, make sure you are on a Product Results page in Amazon. This score won't display that score on a Product, Storefront or Best Seller page because it's a combination of listing quality score, demand and competition; so it is tied to the keywords and not the product. Go to this link and check if you see the Opportunity Score there:
https://www.amazon.com/s/ref=nb_sb_noss_2?url=search-alias%3Daps&field-keywords=kong
a. If you do you are good to go! 
b.  If you still don't see the score while running the extension on the results above, a possible reason is that the LQS column is not yet activated. To see if that's causing the issue, let's check the following:
Click on the three lines in the top left-hand corner of the page.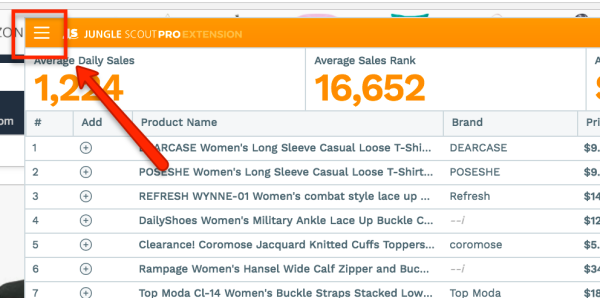 Next, click on the Columns Button on the top right-hand side of the Filters box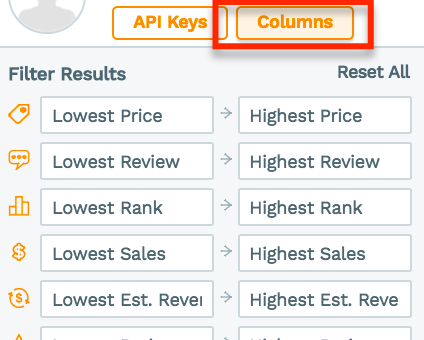 When the new window opens, you should see Listing Quality Score listed among the boxes to check: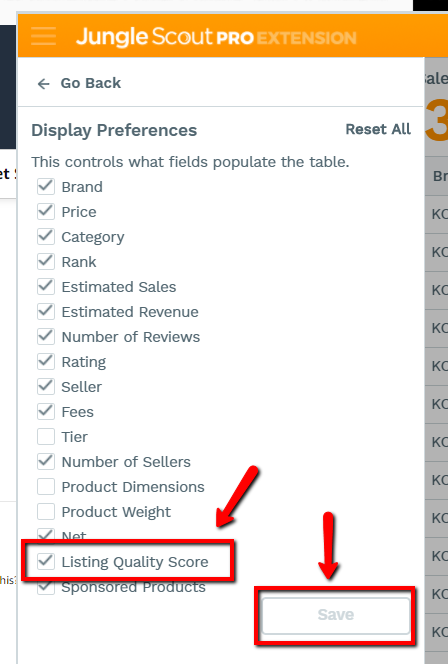 Check the LQS box and then click save in the bottom right-hand corner; the extension will refresh and you should see the opportunity score populating in the extension.