Extension Overview
Dock Mode → This option lets you position the extension at the bottom of the page. This way you can scroll through the full list of results without having the pop-up block your view. To activate it, just click on the Doc Mode icon (click it again to switch back to normal mode).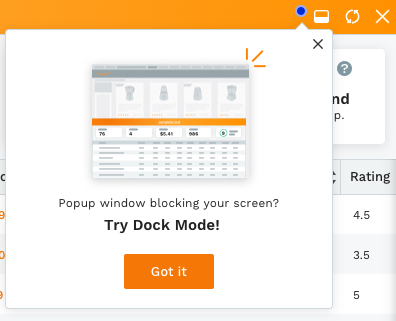 Normal View: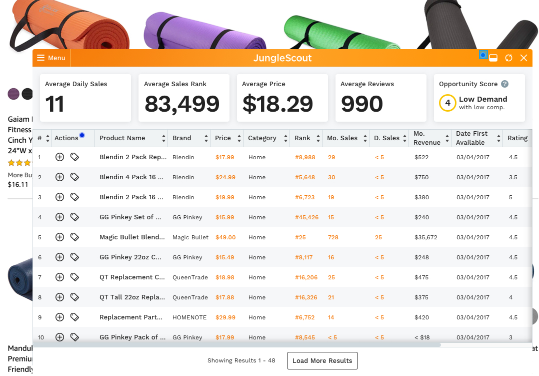 Dock Mode: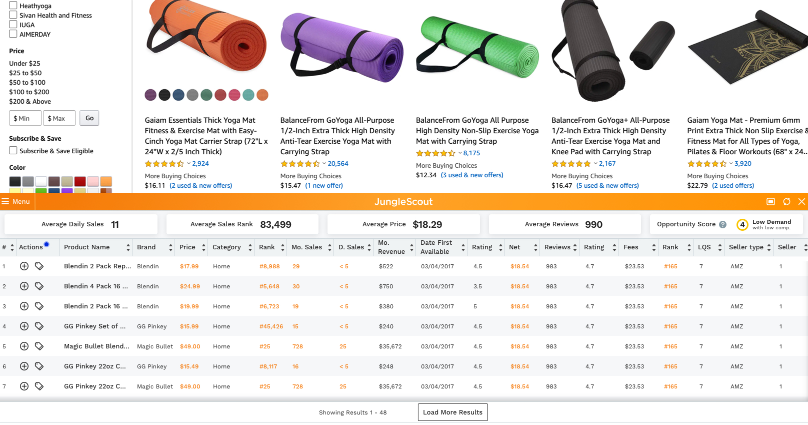 💡 If you activate Dock mode, this preference will be saved. This means that the next time you run the extension (even if you do so from another computer) the extension will be docked by default.
🔸 Menu → Everything can be found in one place. All options, features, filters, and settings live within the menu at the top left corner. This includes functions that were previously on the results page like exporting to CSV, the keyword cloud, and screenshots.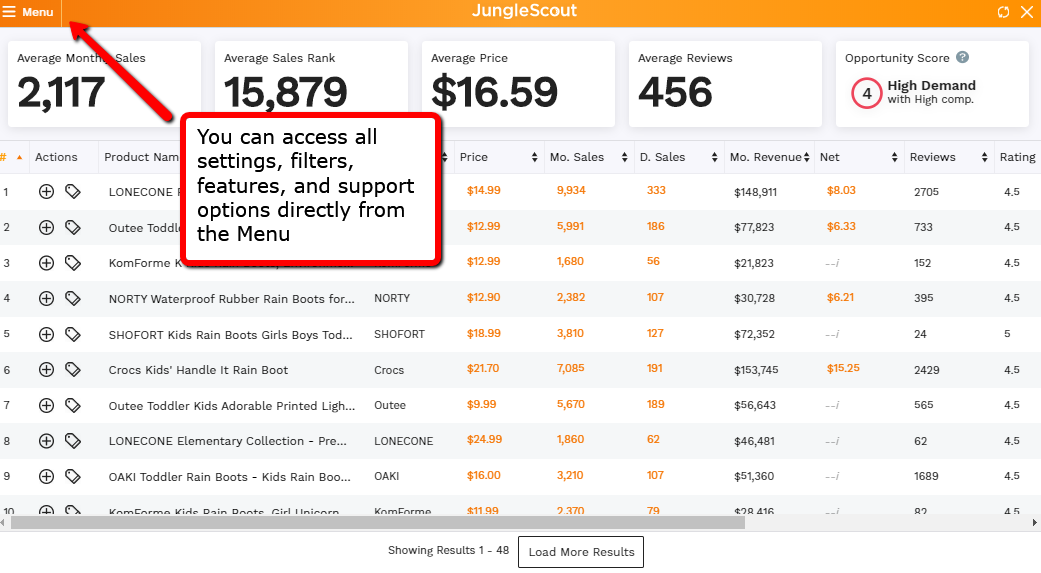 You will also find the Sponsored Products toggle at the top of the menu for easy access.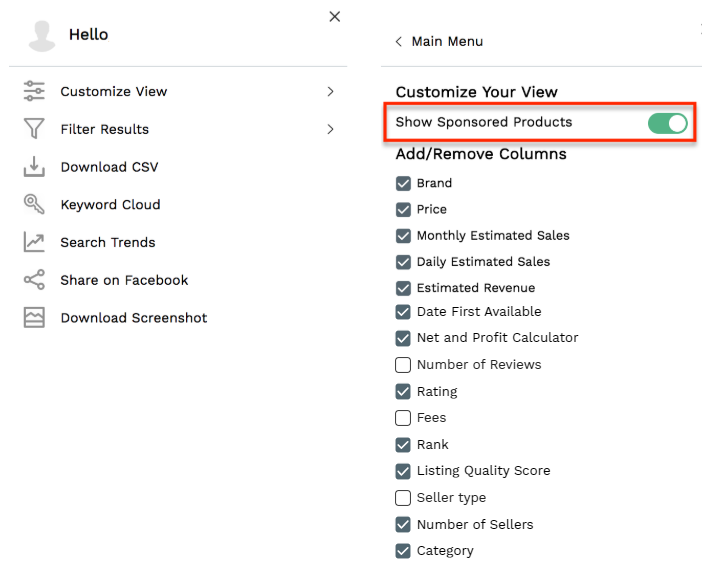 🔸 Images → When hovering over a result the product's image no longer blocks the view of data for the product.

🔸 Tracking Products → If you also use Jungle Scout and add products directly from the Extension, we have improved the process. You will now see a checkmark when you add a product. It will stay visible for any products you are currently tracking. This replaces the popup message indicating that you successfully added a product which makes the process much faster. You will also always know if you are already tracking a product indicated by the checkmark. This is helpful when you are performing multiple searches that will return similar products. Now you know which ones you have already tracked!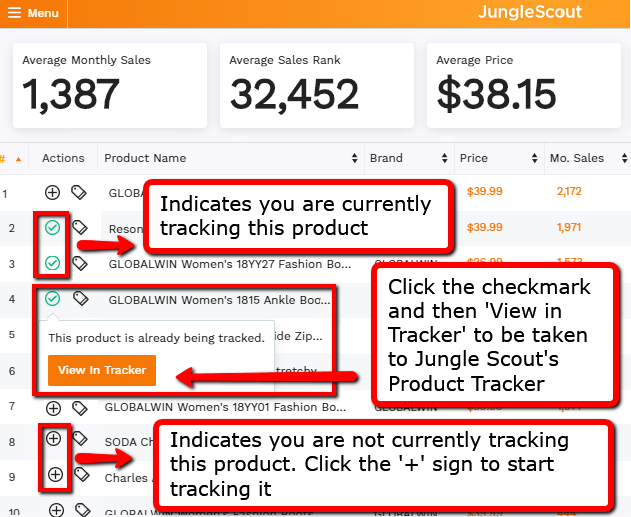 🔸 Find Suppliers → Jungle Scout users can now find the supplier of a specific product simply by clicking the
icon. You can also find information on other products the supplier manufactures, who their top customers are, and how often they ship to the United States! Once you click on the
icon, you'll be taken to the Supplier Database within Jungle Scout where you'll be able to see all information matching that specific ASIN.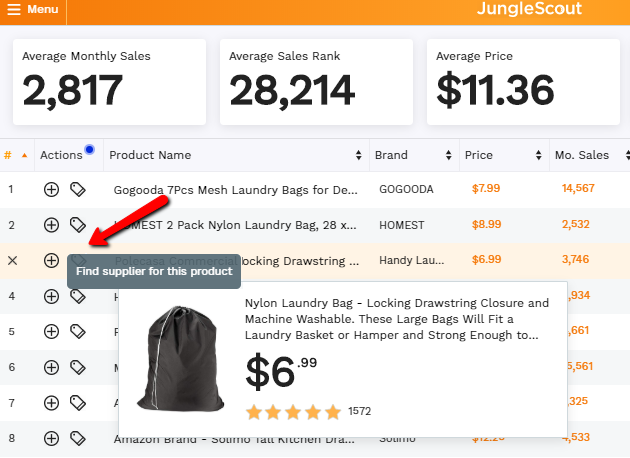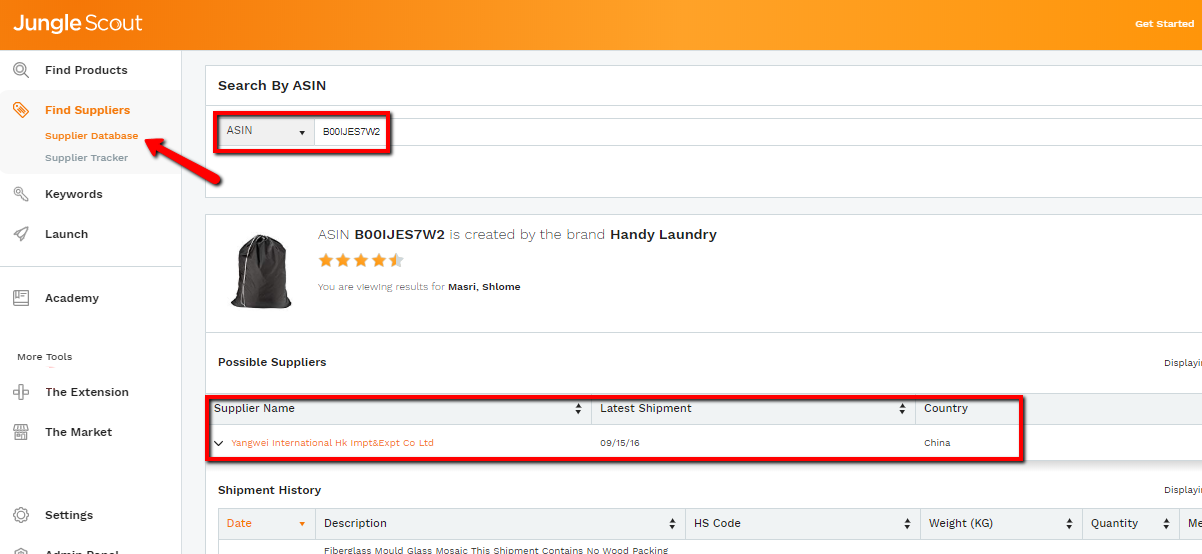 🔸 Column Order → We have optimized the order in which the columns are displayed for a better workflow and maximum efficiency. Here is the order: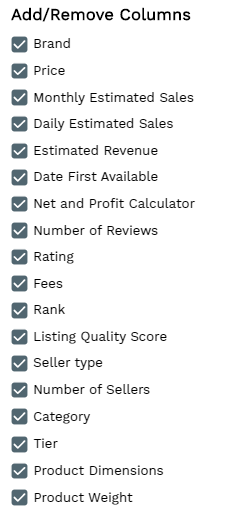 💡 You can choose to hide columns by unchecking them from Menu → Customized View
🔸 Date First Available → We've included this data point to help you see when a listing was first published to Amazon. You can sort the date from oldest to newest listing and filter by date.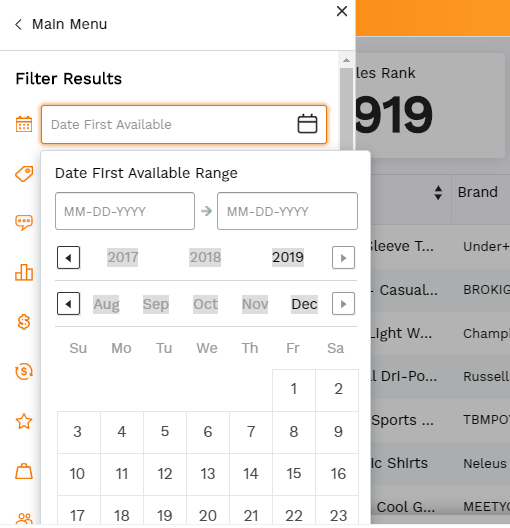 🔸 Low Sales Estimates → Previously if a listing had a monthly or daily sales estimate of less than 5 units we showed <5. We have updated this to show numbers 1 through 4 to give you even more accurate estimates!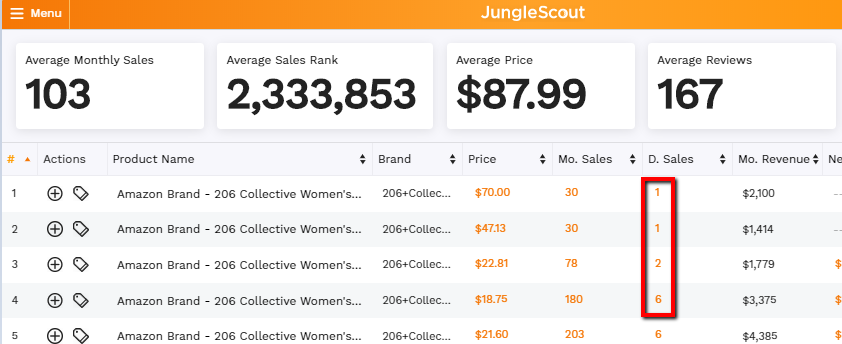 ❓ Need more help with Extension? Check out the Help Center's Extension Section.