You can use the Other Transactions section to enter additional expenses or income associated with your company or individual products. 
There are two main sections; Manual Entries & FBA Inbound Shipping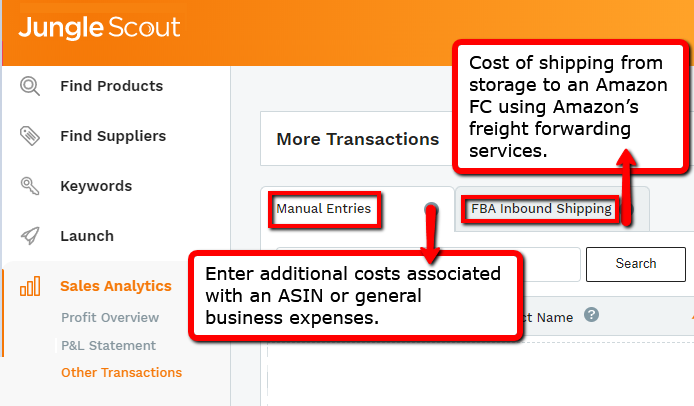 ➡️ Manual Entries
You can manually enter costs/revenue related to things like product photography, samples, design, and any other transactions relevant to your business as a whole or to an individual ASIN. You have the option to select a category from the drop-down menu or create custom categories of your own.
To create a custom category:

To add a Manual Entry:
On the

Manual Entries

tab, click

Add Entry

Select the relevant expense/income category from the drop-down menu

Next, choose whether this is a company or a product expense. If this is a product expense, click on the drop-down to find the relevant ASIN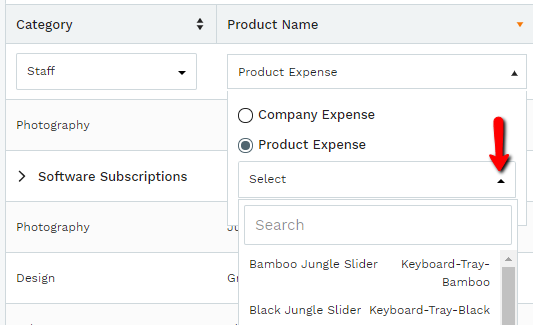 Enter the date and description

Click the green checkmark box to save your entry
➡️  FBA Inbound Shipping
If you use Amazon's freight forwarding services, you'll find any associated fees for sending your goods to Fulfilment Centers in this section. This information is populated automatically. Note that the FBA Inbound Shipping expense section will remain blank if you do not use these services. 

📘 Related Articles:
NEW FEATURE: Sales Analytics - Profit Overview