As you may already know, access to our extension is separate from the web application. If you already have a Jungle Scout account, you can easily add an Extension subscription right from within the Settings panel → Subscriptions
In the Extension Information section, click the Purchase Extension button
You should see a pop-up window with all our subscription options
The slider is set to Monthly subscriptions by default
If you slide it to the right you'll see the options for Annual subscriptions
💡 Check out our 📖 What is the Difference Between Extension and Extension Lite? article to get a more in-depth comparison between these two options
Choose the type of subscription and the version of Extension that best suits your needs. You should see a green checkmark on top of the option you have selected.
Verify your selection and click Continue
If you don't have a credit card on file or it needs to be updated, you'll see your subscription details plus an Update Payment Info button. Click on it to enter/update your credit card details and finalize your purchase
➡️ Downloading your extension
Click on The Extension option from the left-hand navigation panel
Click the Download Now button
This will direct you to the Chrome Web Store. Alternatively, you can use either of these direct links to access the store:
Click the Add to Chrome button to proceed

Select Add Extension from the popup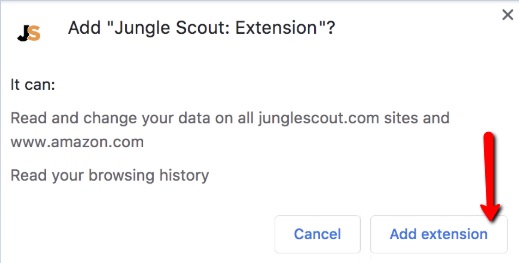 You'll get a confirmation message once the extension has been successfully installed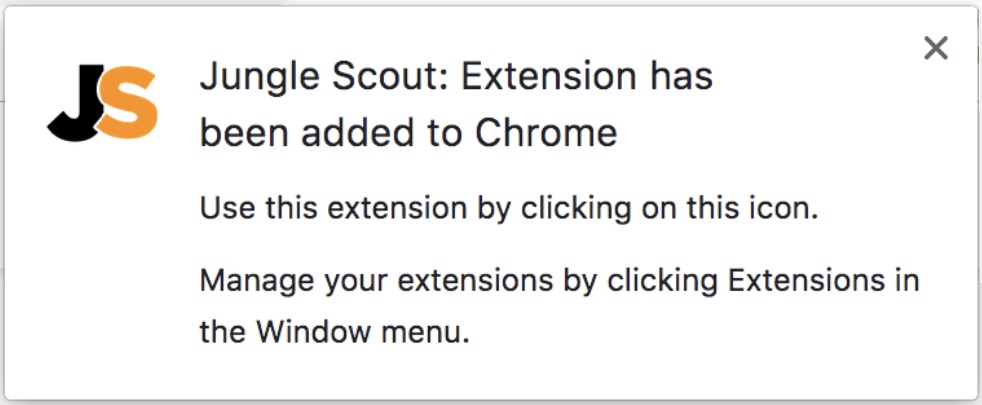 You'll need to log into your account the first time you run the extension after installing or reinstalling the tool.
⚠️ Please note that the JS Icon will remain grey unless you are on an Amazon page where the extension can be used (the JS icon will turn orange then).
Finally, keep in mind that you can upgrade, downgrade or cancel your extension subscription directly from your account at any time. If you need assistance with this process, make sure you read the following article → 📖 Canceling or Changing your Extension Subscription