If you find your extension is taking a long time to load data for your Amazon results, you can speed up this process by using the Slow Connection Mode option. This feature enables you to get that information much faster by loading results from a cached database; however, this mode uses cached data and removes sponsored posts, which may not reflect the most up-to-date Amazon listing information. For the most accurate results, turn off Slow Connection Mode for real-time data (you can toggle between both options depending on the search you are running).
Enabling Cache Mode
Run your extension
Click the collapsed Menu icon
Access your Account Settings
You should see a Slow Connection Mode toggle
Move the slider to enable (green) or disable (grey) this feature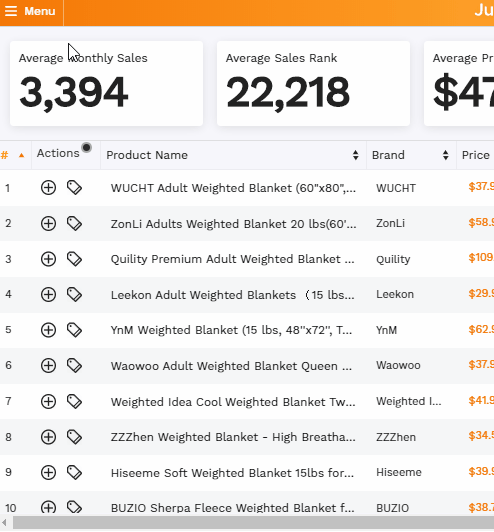 The extension will reload the data in Slow Connection or Real-time mode depending on your selection
⚠️ Keep in mind that this option is only available in the full-featured version of Extension. Extension Lite users don't have access to the speed enhancement mode. If you are interested in accessing this option and all the additional features included in Extension, make sure you read the 📖 Free Upgrade for Extension Lite Users article.