Account Owners with additional seats in their subscription are able to invite more users to their plan.
Inviting a New Member
Under Settings, click the User & Team Management option. Make sure you are on the Users tab
Click the Invite User button to add a new member. Enter their email address and select the Team you want this member to join (Full Access is the default Team). Click Send Invite to finish.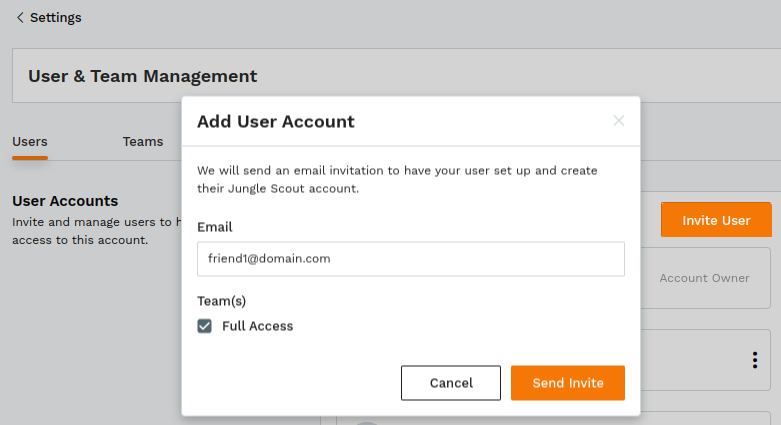 The User will be added to the list where you can confirm their status:

If you click the ellipsis icon, you can access additional options such as resending the invite and deleting this sub-account:

💡 Please note that all members must belong to a Team. You can create new teams and manage your members' access in the Team Management section. To learn more about this feature, be sure to read our 📖 User & Team Management Feature → Managing your Team settings article