The Product Information on Amazon Page feature lets you see a summary of relevant product data right after running a search on Amazon.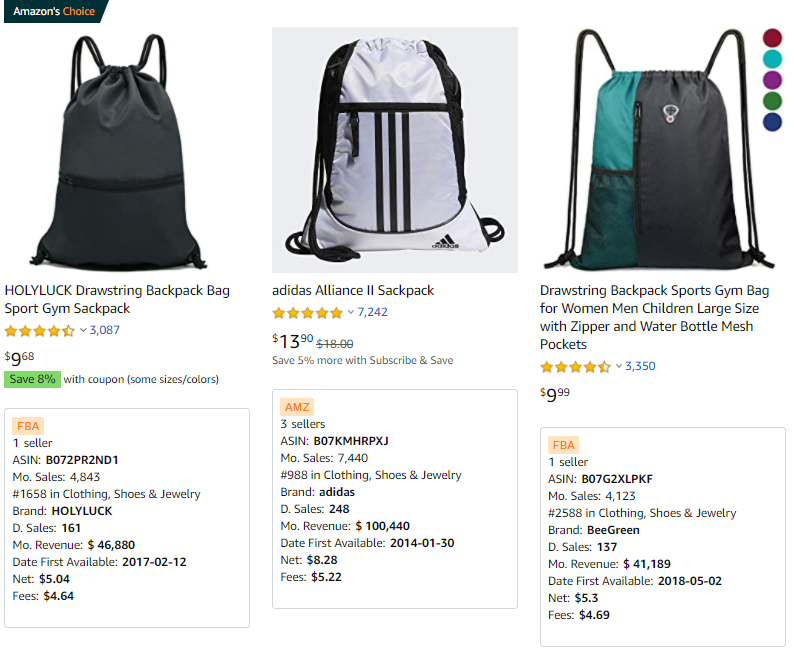 You can see product information at a glance every time you run a search on Amazon --without having to open the extension!
If you hover over the summary box, you'll see a few additional actions:

To customize this feature, simply open the extension, click on the top-left corner to expand the menu, and then go to Customize View: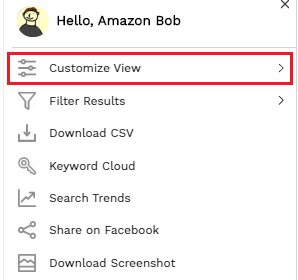 Alternatively, you can hover over the summary and click the gear icon: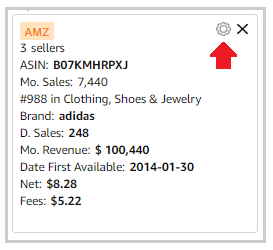 Next, move the Show Product Information on Amazon Page slider to the right to the "on" position (grey= off, green= on). Once you've enabled this option, simply check the boxes of the data points you want to see in the results (under the Amazon Page column) and click Apply Changes to save your selection.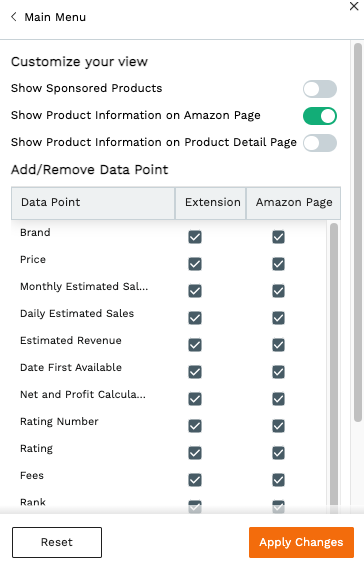 Do note that the following data points are enabled by default even you uncheck them from the list:
Type of Seller
Number of Sellers on the listing
ASIN
If you want to disable this option at some point, just go back to the Customize View panel and move the slider to the "off" position.
You can also disable this option by hovering over the embedded data box and clicking on the X on the top, right-hand corner. Click close to confirm your choice.

---
This feature is only available in the full version of Extension. If you are an extension Lite user, please note that we are no longer supporting this version of the software, however, you can upgrade to our full-featured version at no extra cost!