You can upgrade or downgrade your plan, or go from a monthly to an annual subscription, directly from within the Settings dashboard in your Jungle Scout account (if you have an annual plan and want to move to a monthly subscription instead, please contact our Customer Success Team at support@junglescout.com)
Changing your Current Jungle Scout Subscription
In the Subscription Information section, click the Change Plan button

You will be taken to the pricing page where you can select the new plan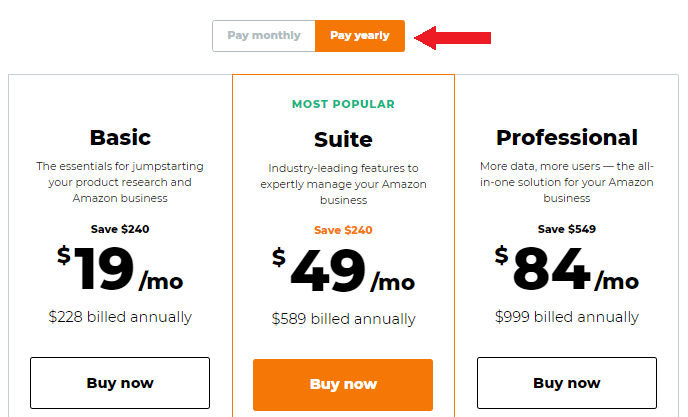 The annual subscriptions are displayed by default. Just click on the Pay monthly button to change the view if necessary.
Choose the new plan and click Buy Now
Next, you'll be taken to the check out screen where you can review your order summary and payment
If everything looks OK you'll just need to complete your purchase to finish changing your current subscription
If you get the following error message, please get in touch with our CS Team for assistance (support@junglescout.com):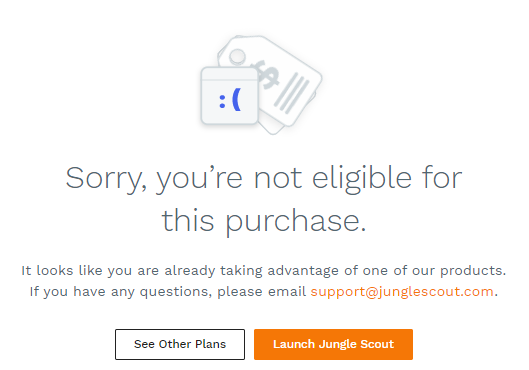 ⚠️ Please keep in mind that we no longer offer standalone Extension subscriptions. If you want to upgrade from an "old" Extension Lite to one of our Basic, Suite, or Professional bundled plans, you'll lose access to your lifetime Extension (if applicable). Please get in touch with our amazing CS Team for assistance!