We have introduced a new feature for JS Extension users with access to Seller Central. This option allows customers to view important account metrics right on their Seller Central Dashboard!
To expand the Organic vs PPC sales information , simply click on the header: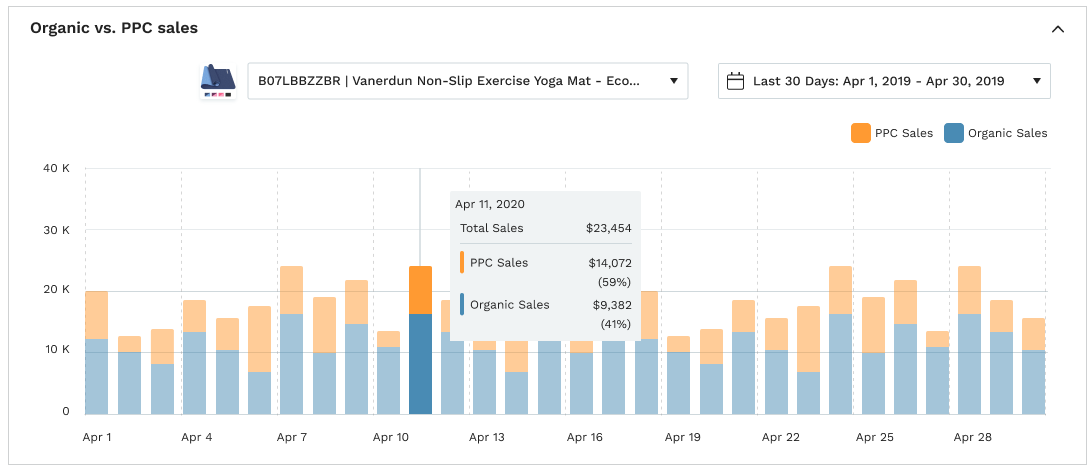 Use the first dropdown to choose a specific ASIN to review:
Next, use the date picker to select a timeframe for the data:
The feature is enabled by default. If you want to disable or reactivate this option, just open your extension, go to "Account Settings" and move the slider to the on or off position: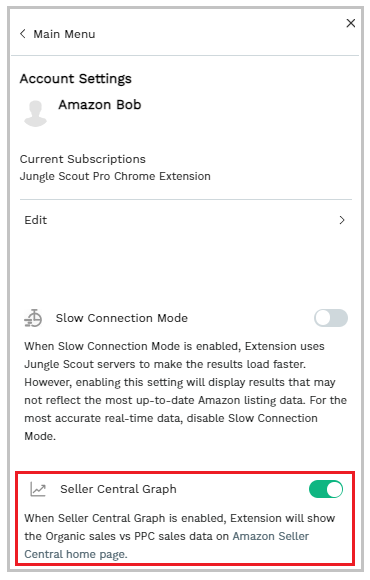 More business performance and essential metrics coming soon!