The Profit & Loss Statement feature within Sales Analytics is designed to give Amazon sellers a full financial picture of their company in one single view. This information can help you spot trends or handle taxes at the end of the year/quarter.
Generating the Report
If you want to see financial data for a specific time period, open the date picker by clicking on the dropdown. You'll be able to choose from a specific date range or enter a custom time frame: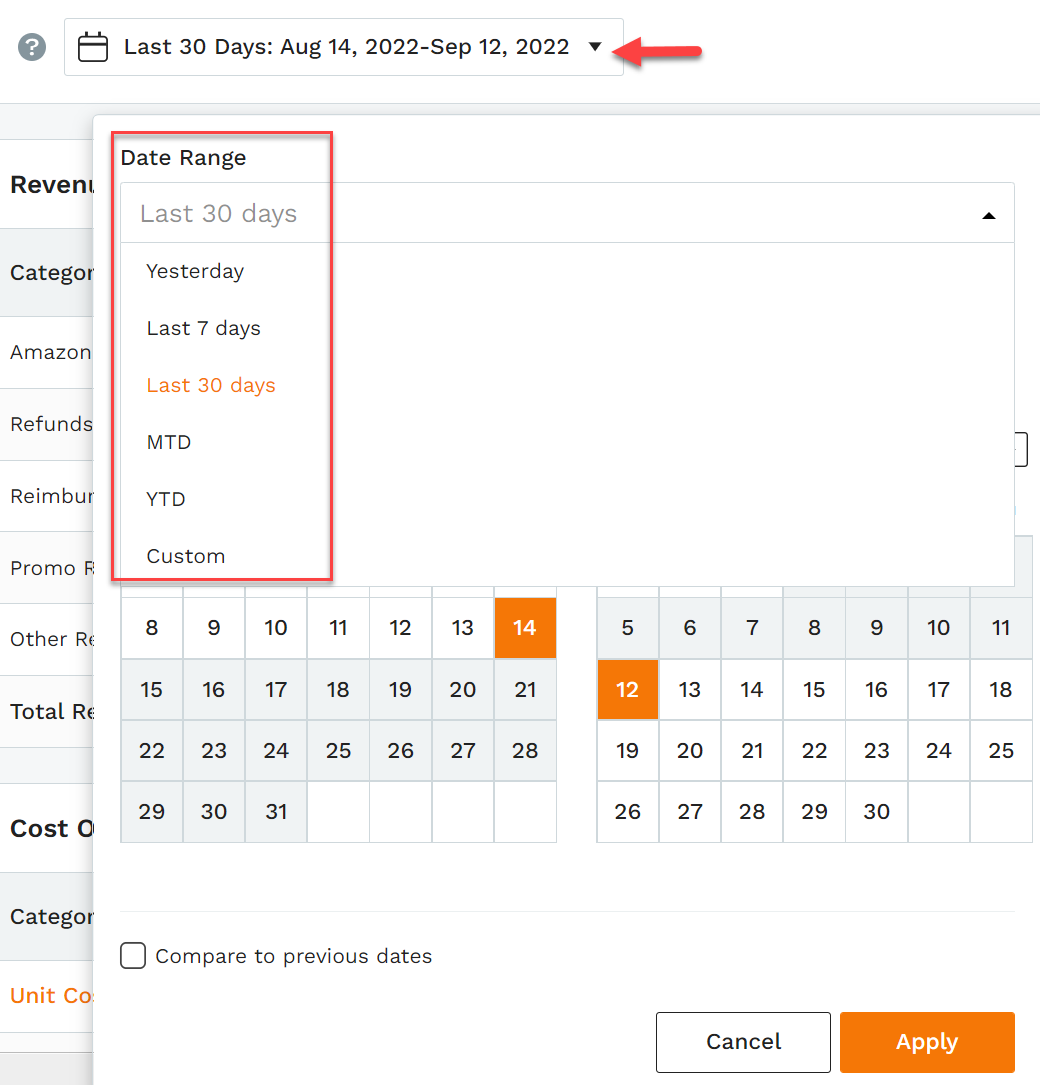 Once you click Apply, the statement will update all information to match the data corresponding to the selected date range.
You also have the option of comparing your data to a previous time period. To do this, select the relevant date range, enable the Compare to previous dates check box, and click apply:
In this example, we selected the last 7 days for the reporting period and enabled the Compare to previous dates option. We can now see the side-by-side comparison plus a column showing the difference between the values for each time period: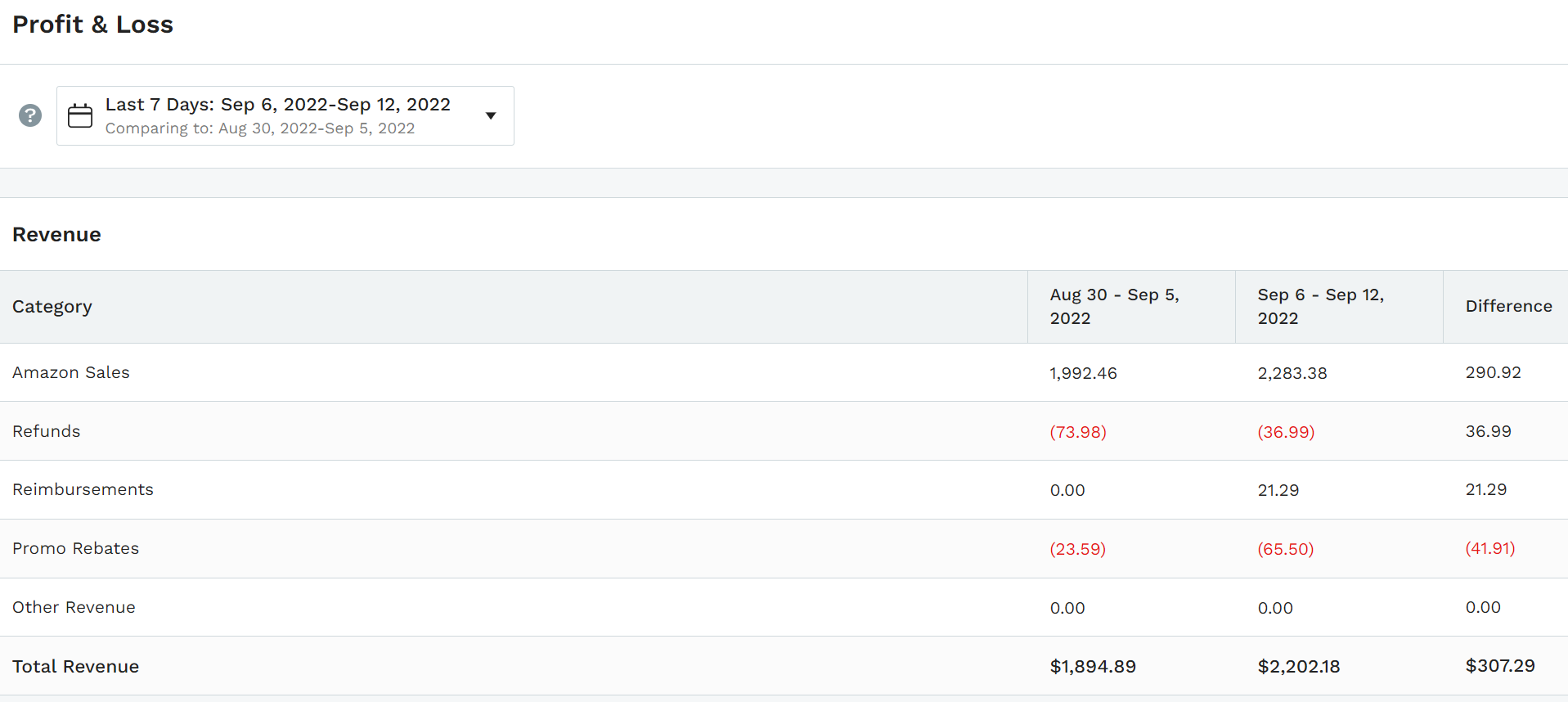 If you select a period of 30 days, you can actually compare that to multiple time periods. This is an excellent way of getting a breakdown of the year-to-date or a longer time period at once. For example, we selected last month using the custom date picker, enabled the Compare to previous dates option, and selected the previous 7 periods to see a breakdown of the YTD: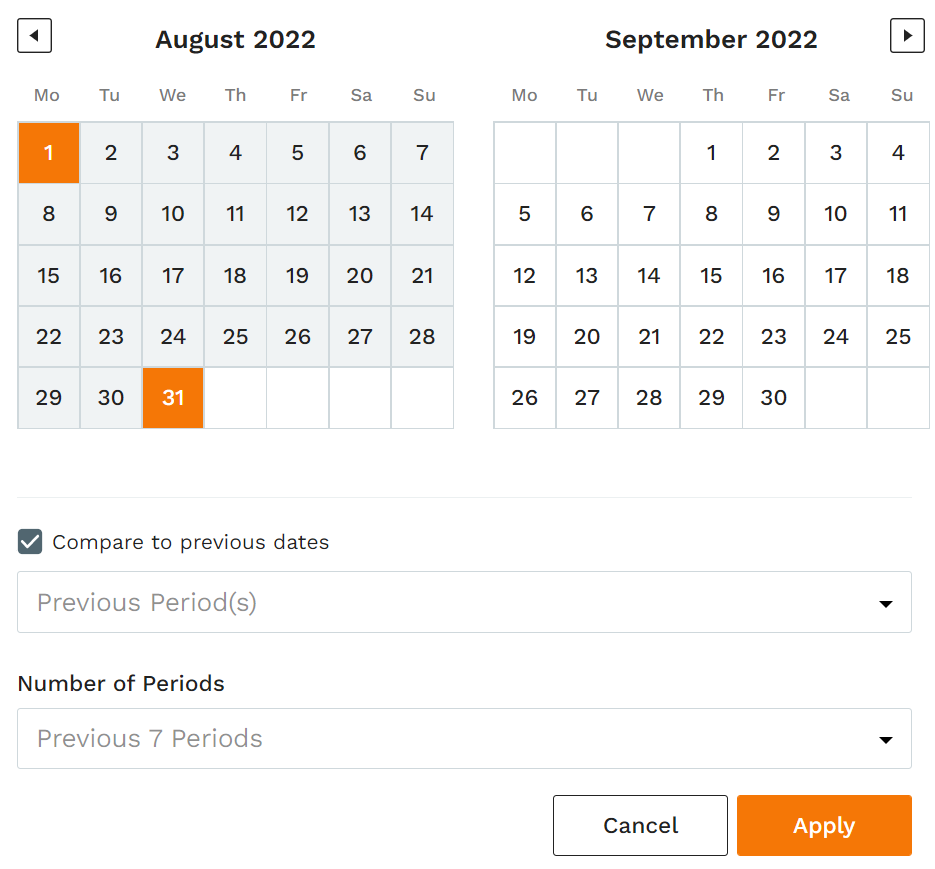 Notice how, with this option, instead of seeing a column showing the difference, you'll see one with the total for all values for all time periods included in the calculations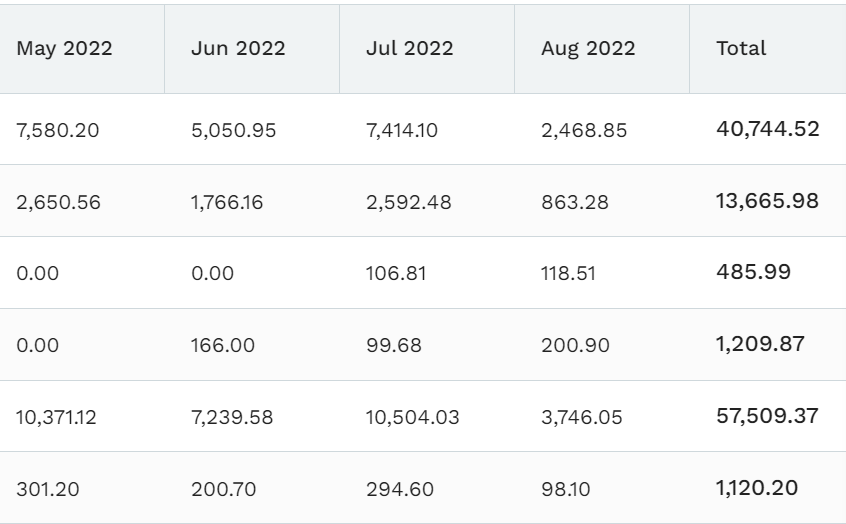 Metrics
The information inside the P&L Statement is divided into three main sections: Revenue, Cost Of Goods Sold, Operating Expenses, Net Profit, and Net Margin.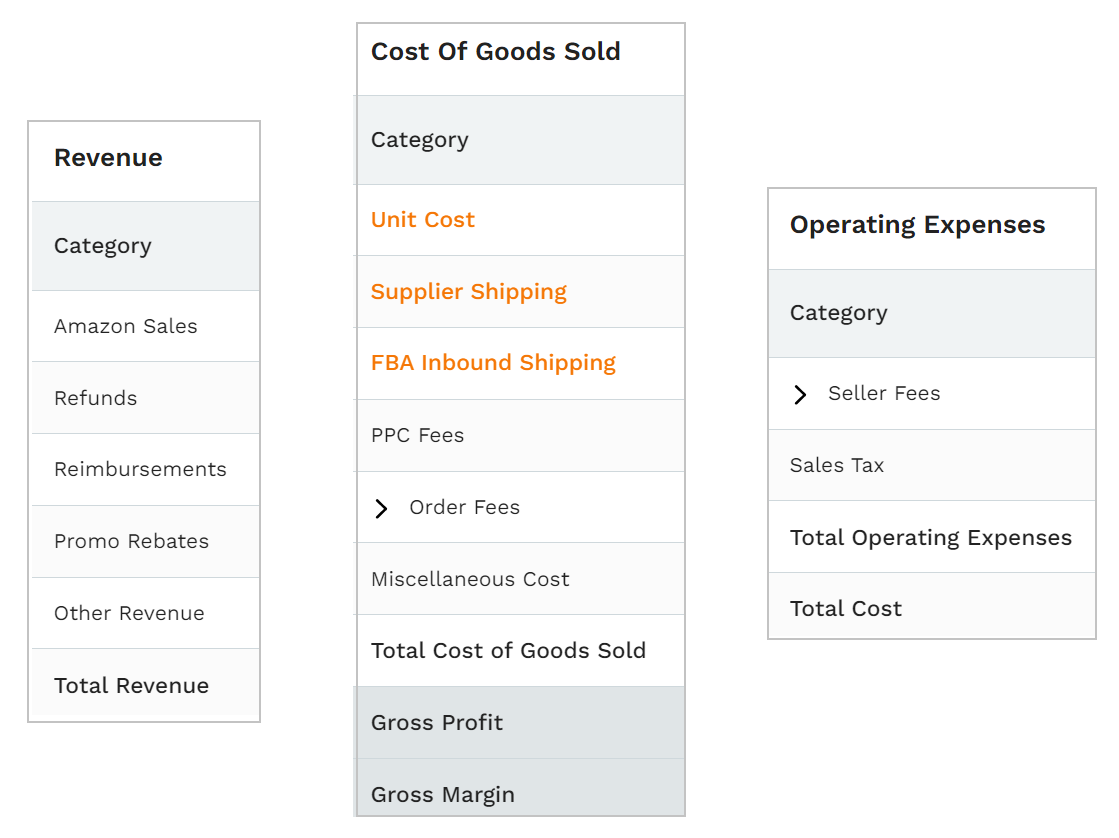 Please Note!
Order Fees represent fees at the SKU level, while Seller Fees at charged at the company level.
While things like sales, reimbursements, fees, etc. are imported directly from Amazon, there are other data points that are based exclusively on the information you enter manually in the Manage Products feature set (Product Settings and Product Costs) and Other Transactions. These include Other Revenue, Miscellaneous Costs, and any element highlighted in orange.

The metrics under revenue are great for getting a broad picture, but if you are looking for a comprehensive report of the overall performance of your business, entering accurate and detailed information is key for getting a precise summary of your finances. Be sure to access the previously linked resources to learn more about entering your costs and expenses correctly!
Limitations
Please note that currently, this information is available online only. It is not possible to export a CSV file of the P&L report
---
Questions? Chat with us! Just click the 💬 Need help? speech bubble at the bottom-right corner on any of the Help Center pages and we'll be happy to assist you