If you have a monthly plan, you can cancel your subscription directly from within your Jungle Scout account. You can do this from the Settings panel → Subscriptions. However, if you have an annual plan (or don't see the option you are looking for in your account settings), please contact our Customer Success Team at support@junglescout.com to make any changes to your subscription.
Canceling your Current Subscription
Click your avatar and select Settings then go to Subscriptions
Click the Cancel Plan button

You will be taken to a page with several options. If you wish to move forward with your cancellation, click the Continue to Cancel button: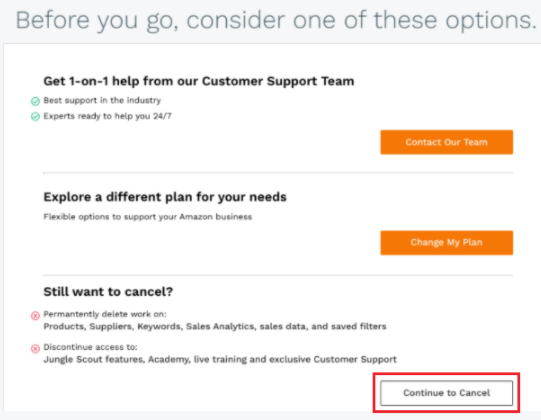 This will take you to Step 2 where you will be able to select a reason for canceling your subscription. In order to proceed, choose an option and provide any additional feedback or comments. This is really helpful to us as it lets you understand how we can improve this service which is why comments are required in order to enable the Next button and advance to the next step.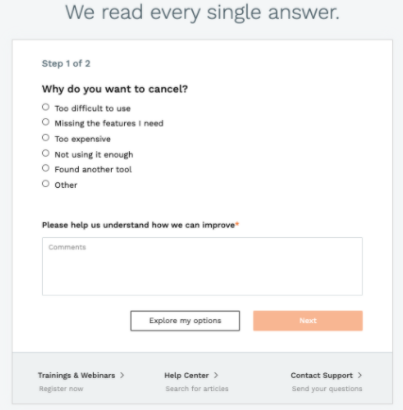 Finally, you just need to click on Cancel My Plan to finalize the process.
That's it!
Keep in mind that, if at any point during the process you select any of the other alternatives (such as contacting support, exploring other plans or accessing our self-service options), you will be taken to a new tab and the cancellation process will stop. No worries though, you'll just have to restart the process from the Subscriptions settings.