Once you sync your Amazon account, all your active products in Seller Central will be automatically activated in Jungle Scout. You can manage all your ASINs directly from the Product Settings option within the My Products menu.
You'll see an overview of all your products including the ASIN and SKU information, Product Title, Variants, Preview and Status. You'll be able to search for individual SKUs, edit the product name, manually refresh images, and toggle products on or off (active/inactive).
How can I Use Product Settings?
You have several options to navigate and customize the Product Settings feature:
🔸 Product Search → You can search for products by ASIN, SKU or Product Title. Just enter the relevant information into the search box and hit the Search button: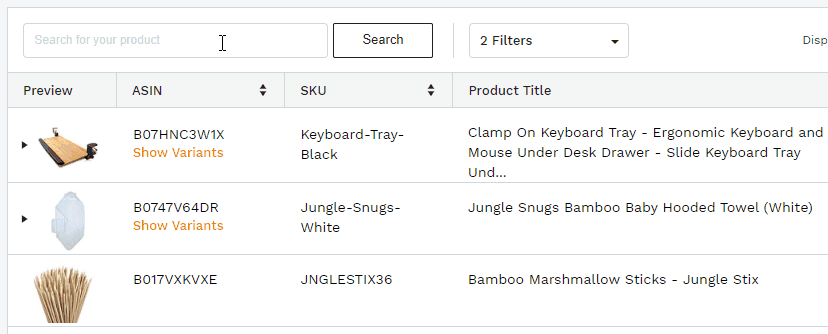 🔸 Product Variants → Show/Hide information for variants with just one click!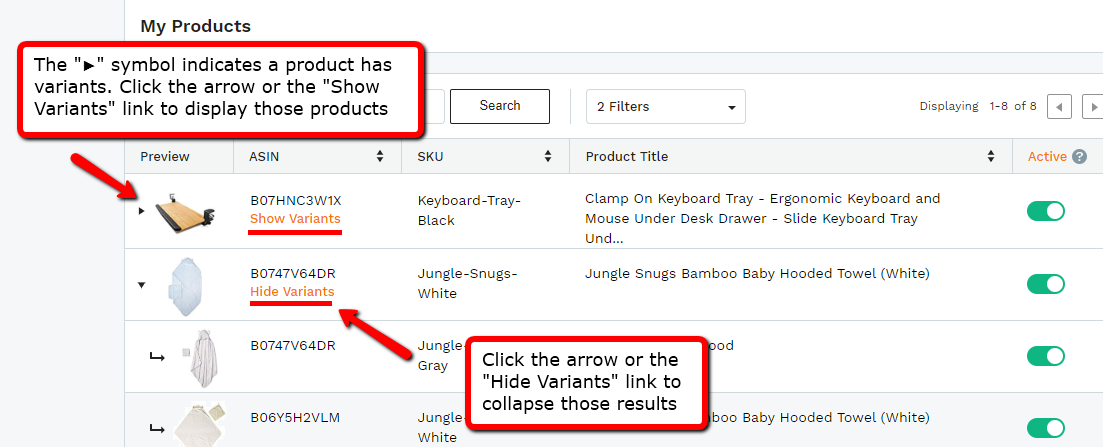 🔸 Status → Quickly manage product activation by using the toggle option.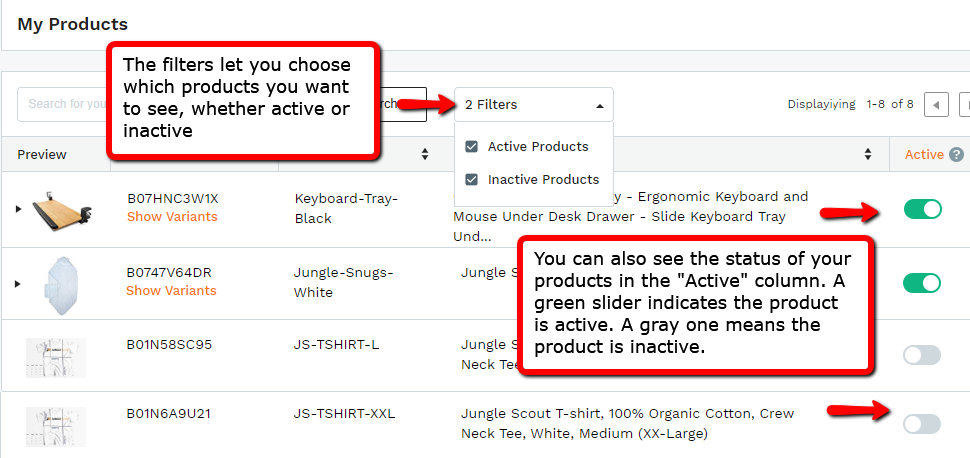 The slider lets you toggle your products from active to inactive and vice versa. This comes in handy if you want to hide a specific ASIN from view as it isn't possible to delete products from your account. Since we pull all information directly from your Seller Central account, Amazon simply sends data for all your items --we have no way of choosing which information gets transferred over.
By setting products to inactive you'll be effectively hiding those ASINs and they won't be available on the product dropdowns for email campaigns or product promotions (Launch), nor will you see any Sales Analytics data for them as individual products (however, even if you set a product to inactive, sales and costs associated with that product will be included in company-level data --Feature coming soon!--)
🔸 Product Details → Our system collects information for new products from Seller Central every 24 hours, however, images and information for existing products won't automatically refresh. No worries though! You can easily update these details directly from this section.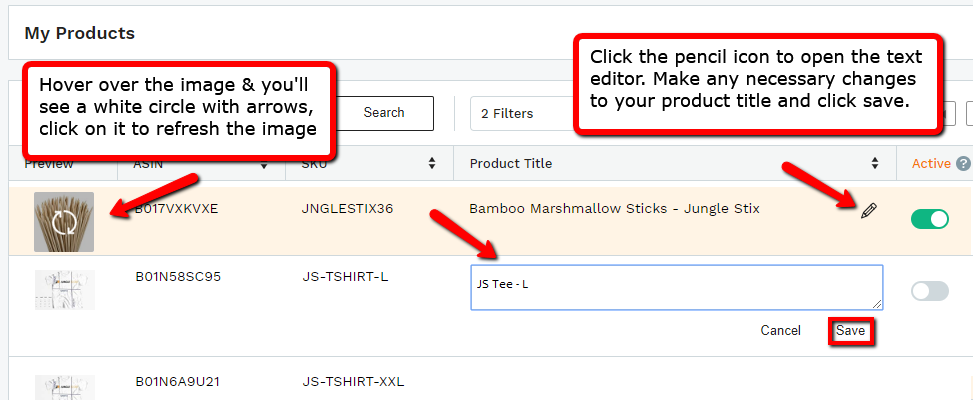 ❓ Questions? We are always here to help! Please shoot us a message at support@junglescout.com or create a ticket by filling out this form. 
________________________________________________________________________________________________________________
📘 Related Articles:
Adding and Syncing your Amazon Seller Central & Jungle Scout Accounts