The Listing Builder AI option allows you to automatically generate content for your product listing with just a few clicks. This functionality takes the top keywords from the keyword bank and leverages Open AI's model to generate listing content for the product title, features, and description.
Disclaimer
To start using AI Assist, please read and accept the terms in the welcome message: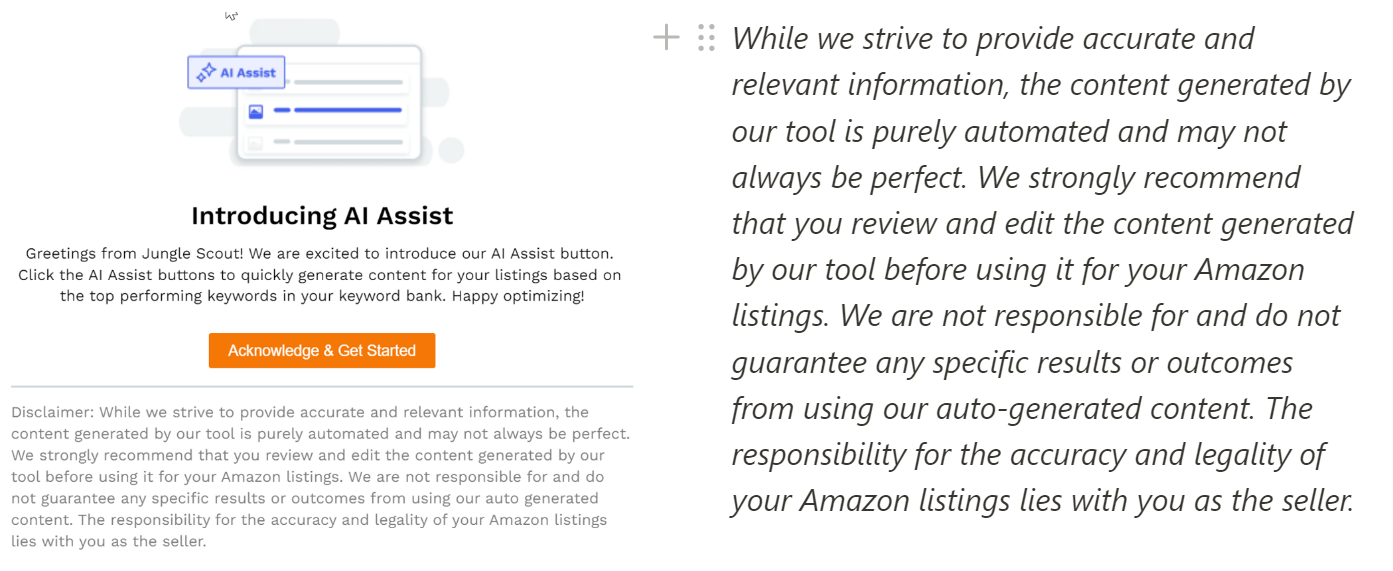 Using AI Assist
You can find the AI Assist button on Step #2 inside the Content Editor. You'll see three AI Assist buttons; one for the Product Title, one for all 5 Features, and one for the Description.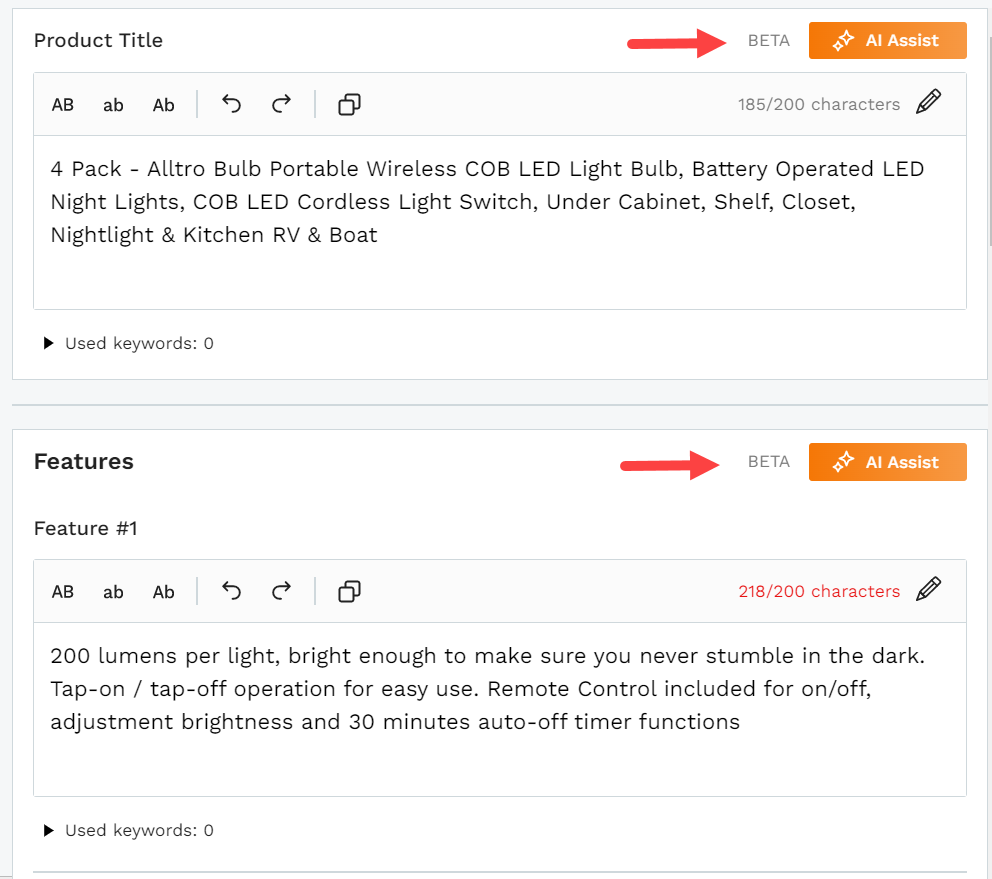 To start generating content, click the AI Assist button: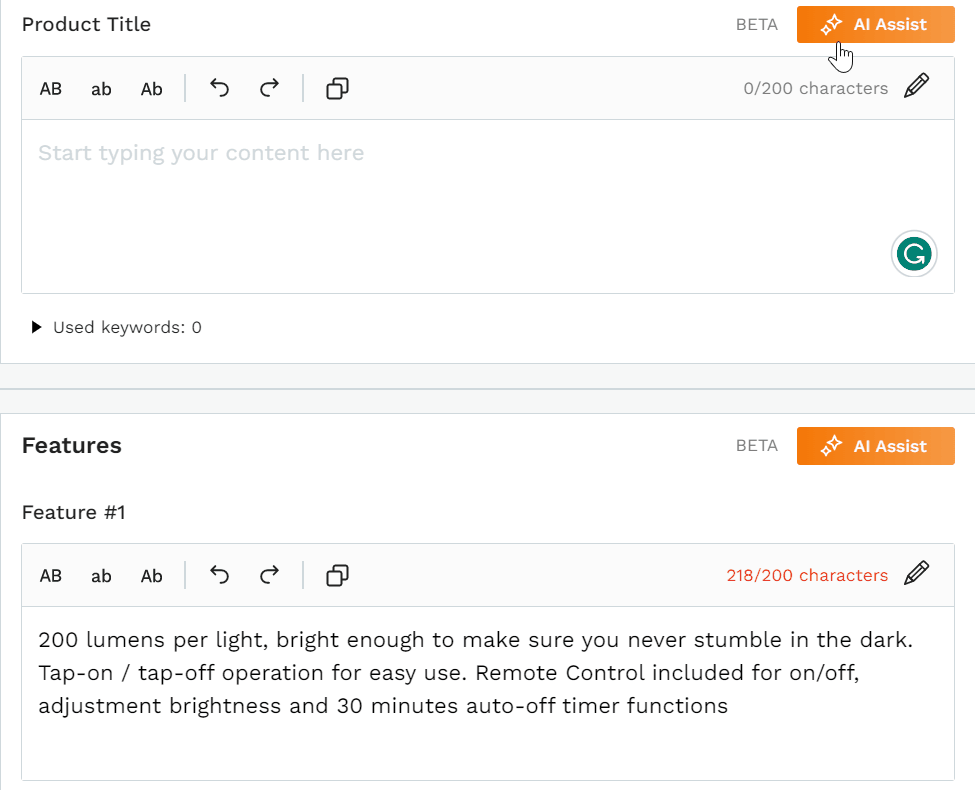 After reviewing the resulting title or description, you'll have the option to either Discard or Replace the content:

If you select Replace Content, you'll have the option to edit the text inside each field, using the information generated by the AI Assist as the basis of your description.
You can also click the

👍

or

👎

icon to send feedback directly to our dev team.
Additional Considerations
Content
The AI Assistant takes the top search terms from the keyword bank. If your keyword bank is empty, the button will be disabled.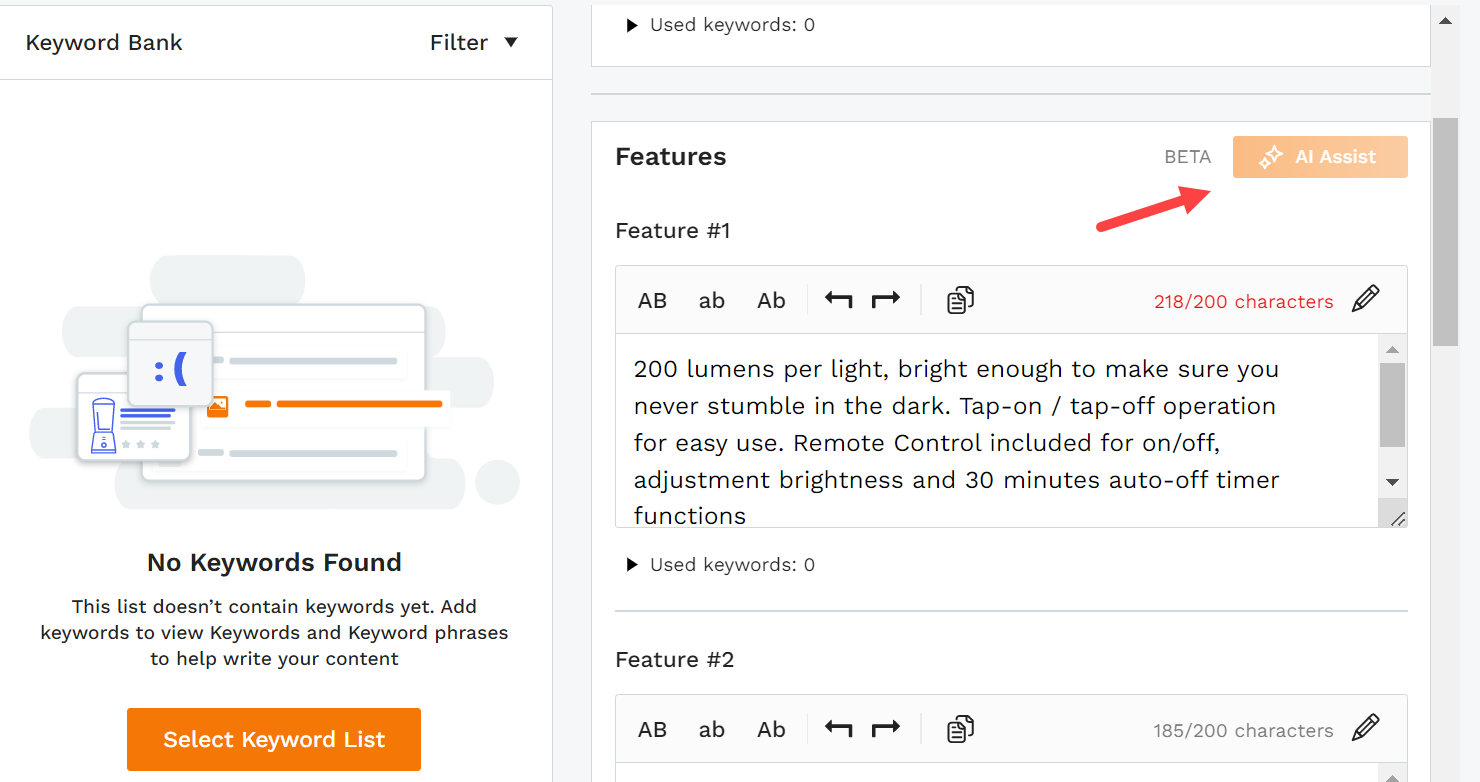 If you already have some information inside either the Title or Description fields, the feature will take the top keywords and the existing information for context to generate new content.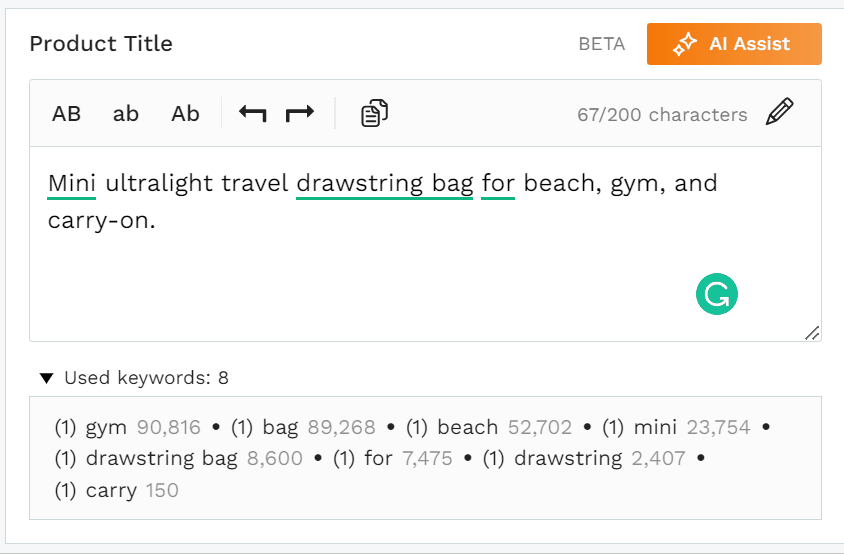 On the other hand, the text inside the Features fields is generated based only on the keyword bank. This means that, if you have added information inside those fields, this won't be taken into account, and it will be replaced by the content generated by the AI assistant.
While there's a separate button to generate content for the Product Title and the Description, there's a single button for all five features. This means that AI Assist will generate information for all 5 fields; however, you can select to replace the content individually. This means that once you are happy with one or two features, you can choose to generate content again and only replace the information inside the remaining features.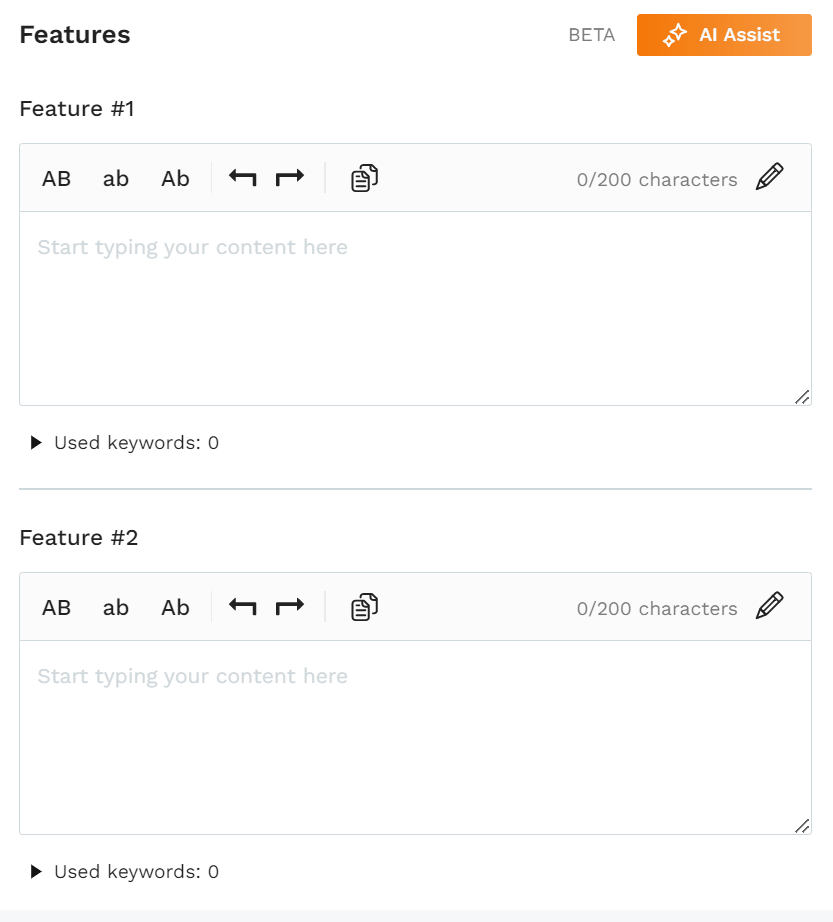 Limits
Customers on a Suite plan can click the AI Assist button up to 50 times a month.
Professional plan subscribers have a limit of 300 clicks per month.
Resources
For more information on the Listing Builder feature, you can check out the following articles:
Also, be sure to stop by our YouTube channel to see AI Assist in action → 📼 Beginner with A.I. vs Pro Amazon Seller - Listing Showdown and visit our Blog for an in-depth guide on how to create an optimized listing with AI.