Keyword Scout is Jungle Scout's keyword research tool and it's included with all subscription plans. This is the most accurate and comprehensive Amazon keyword research tool on the market and it can help you...
Identify Keyword Volume → Know the exact and broad match search volumes for high-converting keywords
Get direct insights into which keywords your competitors are ranking for so you can add them to your own listings
PPC bids → Suggested bids for Amazon PPC and HSA advertising
Estimates for ease to rank and recommended giveaways → Estimate how easily you can rank for the keyword and how many daily promotional giveaways are suggested to move to the top of the ranks. 
What Marketplaces are Supported?
Keyword Scout supports Amazon.com (US), Amazon.mx, Amazon.ca and all European Marketplaces → UK, Germany, Italy, Spain, and France. You will see different keyword data for each of these marketplaces so you can better target your customer base.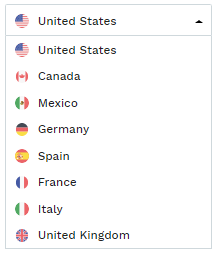 How do I use Keyword Scout?
From the left-hand navigation panel, click Keywords → Keyword Scout

Enter one of your product's keywords or a competitor's ASIN (you can also specify a category for your search)

Choose your marketplace from the drop-down

Click Search
Now it's time to review your keyword opportunities! The default sort is by Exact Match Search Volume, but you can sort them by any of the columns by clicking the column. The choices are:
          🔸 Keyword → All results alphabetically ordered
          🔸 Exact match search volume → This is the number of times this exact keyword has been                          searched for on Amazon in the past 30 days (does not include any plurals or misspellings)
          🔸 Broad match search volume → This is the number of times this keyword and any related                          keywords such as synonyms, phrases, etc. have been searched for on Amazon in the past 30 days
          🔸 Dominant category → The Amazon category where products related to the selected                                 keyword are found most often
         🔸 Recommended giveaway → This clues you in on about how many units of this product to                        give away daily for your product launch promotions. 
         🔸 HSA bid → These are the estimated headline search ad bids for the selected keyword
         🔸 Exact PPC bid → This is the estimated exact match bid rate for PPC for the selected keyword 
         🔸 Ease to Rank → This score indicates your keyword ranking potential. Keywords with higher                      scores will rank easier
         🔸 Relevancy Score  → This score shows you how closely related the keyword is to the original                   keyword searched or keywords for the ASIN entered. 
Finally, add keywords to your Amazon PPC manual campaigns. This way, you can find out what keywords are most relevant and profitable for your Amazon product and how to keep them organized to make sure the best ones make it into your listing. 
 💡 You can open your keyword search results directly on Amazon by clicking the Search Amazon icon next to the keyword.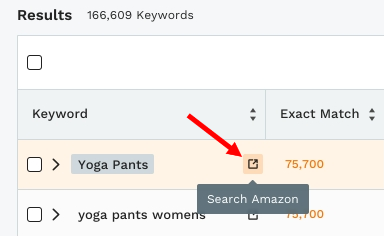 What else can Keyword Scout do?
🔹 It can help you analyze how keywords have performed in the past and see monthly and quarterly trend data. You can use this information to generate a full picture of a product's seasonality and popularity over time, adjust your PPC campaigns, and optimize your listings accordingly.
💡 To see a keyword's historical search volume, click on the arrow (>) next to the keyword(s) to expand that graph: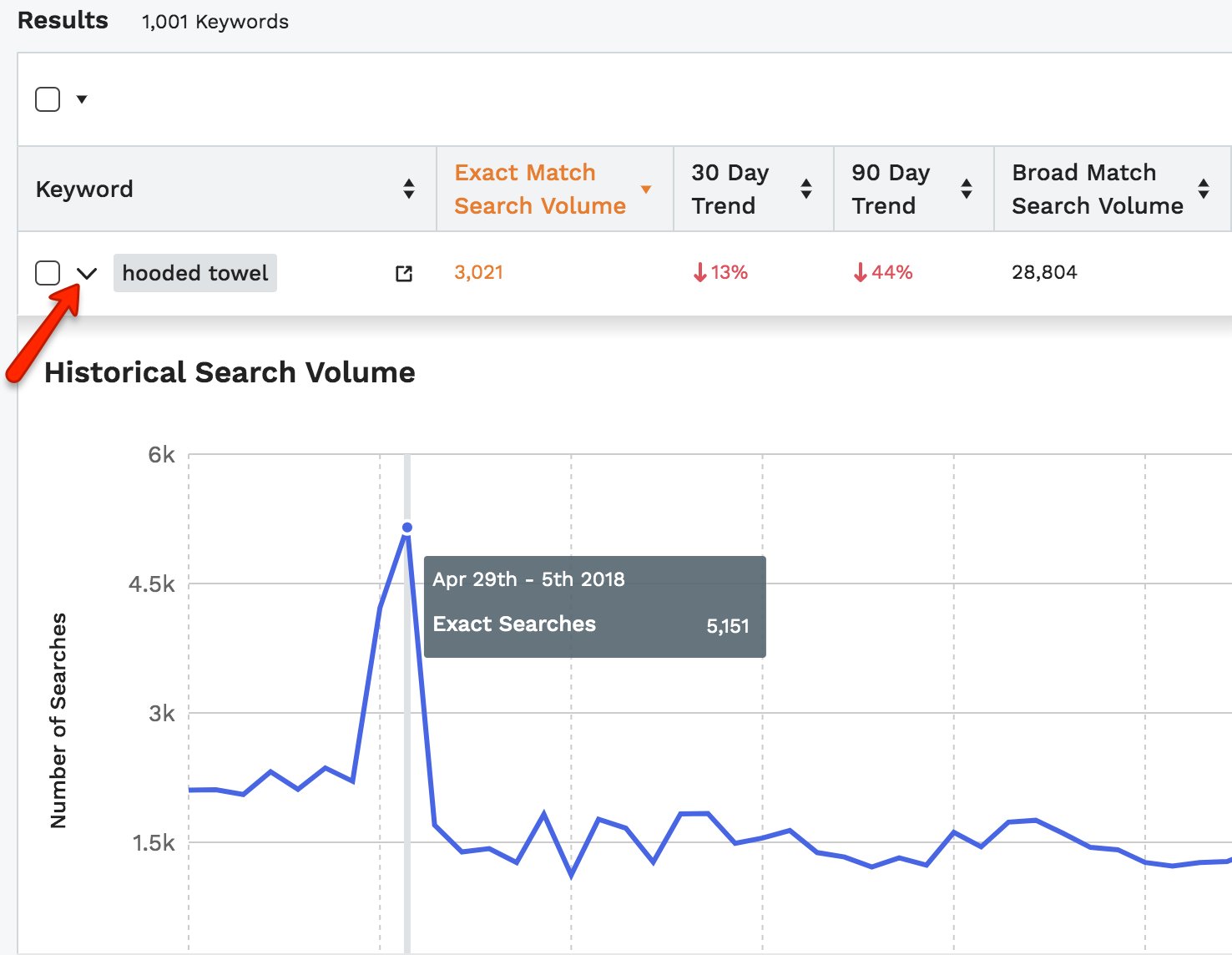 🔹 Save your preferred keywords, create lists and keep them organized. You can add your keywords to one of your existing lists or create a new one if needed. You can also export the keywords as a CSV (spreadsheet) file or save them for quick reference.

💡 To add keywords to a list, select them by ticking the checkbox, click the ⊕ sign on the top to see your options. You can either add to an existing Keyword List or create a new one: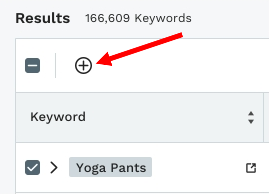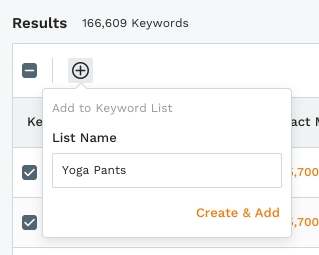 🔹 Estimate your Amazon PPC and HSA costs in advance. Amazon conversion rates (the percentage of people who view your product listing and purchase your product) tend to be between 10-15% for products priced under $40. So you can estimate the ACoS (advertising cost of sales) for your Amazon product by first multiplying the keyword's suggested PPC or HSA cost by 10 (for 10% conversion rate) or 6.67 (for 15% conversion rate) then dividing that number by your product's target sales price.
💡 For example, if the keyword bamboo stick has a suggested PPC bid of $0.75, at a 10% conversion rate and a sales price of $19.95, your ACoS should be roughly 37.50%. At a 15% conversion rate, it will be about 25%.
🔹 Discover how many shoppers are searching for products like yours every month. You can see just how many searches are being done with keywords related to your Amazon product/product idea. This gives you a huge advantage, because now, not only can you estimate how well products are selling on Amazon using the Extension, the Niche Hunter, or the Opportunity Finder, but you can also see how much room in the actual market there is for new sellers.
❓ Questions? We are always here to help! Please shoot us a message at support@junglescout.com or create a ticket by filling out this form.