The Keyword Lists feature in the Keyword section of Jungle Scout is a great place to keep all of your keyword data organized, up to date, and optimized.
Within the Keyword Lists section, you have the ability to add keywords from Keyword Scout as well as importing any lists that you have been keeping elsewhere (like in a spreadsheet or document).
You can even combine suggested keywords from Keyword Scout with your existing keyword lists!
To import your own list of keywords to Keyword Lists just follow these steps:
Click the expandable menu (the "more vertical" icon) on the tab you wish to add keywords to and select

Import List

: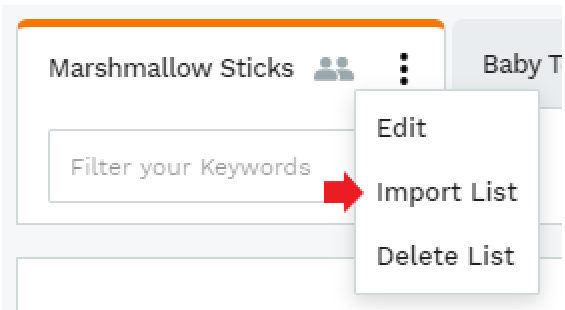 You should see the following pop-up window: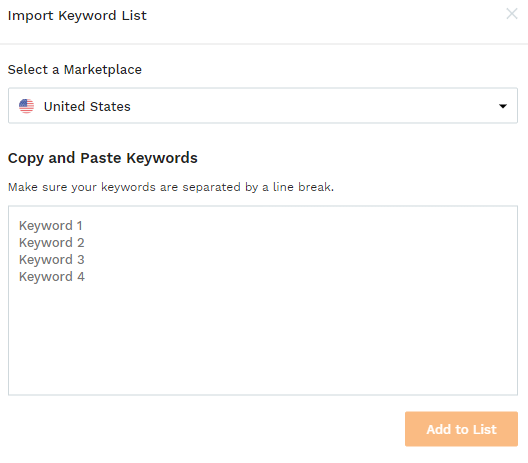 You can copy and paste your keywords from your external source and click Add to List.
⚠️ Note that each keyword must be on its own line for the import to work.
If you would like to export the keywords, all you need to do is to click on the "Download CSV" file button on the right side:

And to delete a list of keywords, click on the expandable menu on the tab/group you would like to delete, and then choose the Delete List option from the menu: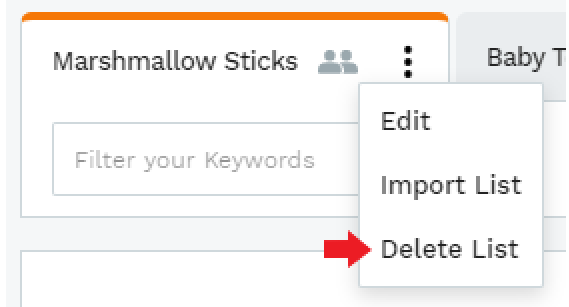 You can also add single keywords to existing lists by using the Add Keyword function (only available after you have created a list):