Occasionally, we see issues where product pictures will not show up where they should. Most times this can be fixed by using a different browser. If you are using Safari, Firefox or Internet Explorer, try swapping them out for Google Chrome. While Jungle Scout is compatible with all browsers, it is optimized for Google Chrome and seems to have the least amount of issues.
If you still have problems after changing your browser to Chrome, please make sure you have JavaScript enabled. You can check that by following these instructions:
While in Google Chrome, copy and paste this URL into the search/address bar: chrome://settings/content
Scroll down to the bottom of that page and click on the arrow beside 'Advanced':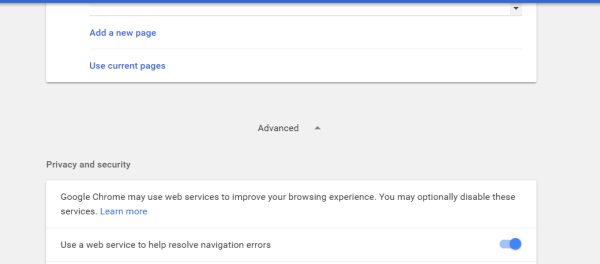 Next, scroll down until you see 'content settings' in that new field. When you find it, click the arrow to the right of that title:

In the new field that appears, find 'Java Script' (it should be directly below Notifications), and click the arrow to the right of that title: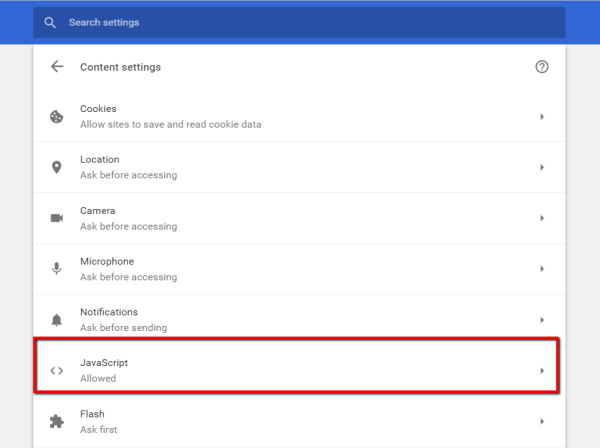 Finally, make sure the slider button beside 'Allowed' is over to the right, so that the field is blue, like this: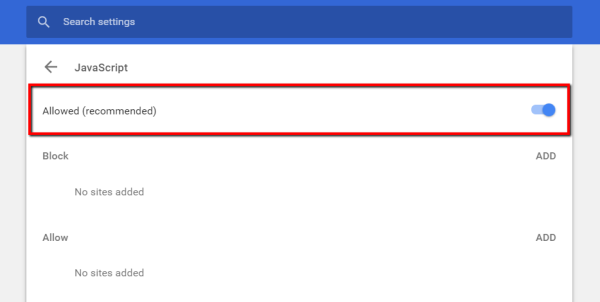 Finally, close all Chrome windows and then reopen. The products' pictures should now be showing in your Tracker.