There are a couple of possible reasons why the Opportunity Score might be missing from your extension:
1. Check your current extension version to make sure you have the most recent, full-featured version of this tool (keep in mind that the Lite version of the extension does not have access to the Opportunity Score and is no longer supported, the good news is that you can upgrade for free!).
Go to chrome://extensions/, look for 'Jungle Scout: Extension', and make sure it is toggled on.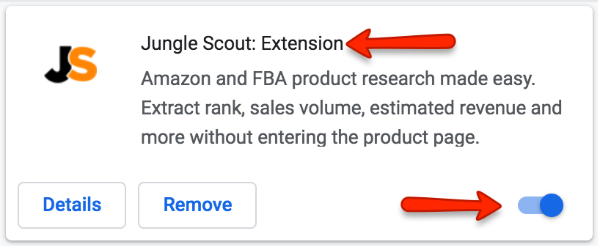 ⚠️ Please note you must also have an active JS subscription in order to use this tool. Adding the extension to your browser without a Jungle Scout plan won't work as you will be prompted to login when you run the extension and you'll need a valid subscription to do this.
2. The next thing to verify is that you are on a Product Results page on Amazon before running the extension. Extension only works on pages where it can gather data about listings, so, if there are no listings on the page, the extension can't do its job and no Opportunity Score (or any other data) will be displayed.
The Opportunity Score won't be displayed on an individual product page as there will be no metrics for demand, competition, or listing quality other than the single product.
As a test, you can open this link and check if you see the Opportunity Score when you run the extension:
a. If you do, you are good to go!
b. If you still don't see the score while running the extension on the previous link, a possible reason is that the LQS column is not yet activated. To see if that's causing the issue, let's check the following:
Open the Menu on the top left-hand corner of the page.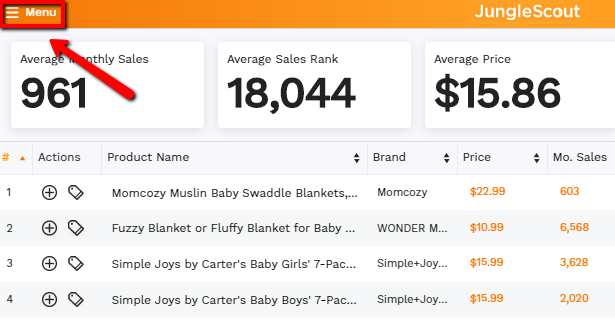 Next, click on the Customized View button at the top of the list.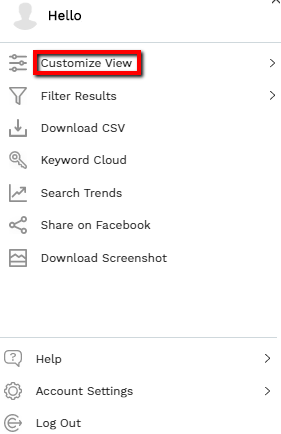 Enable the Listing Quality Score metric and click the Apply Changes button: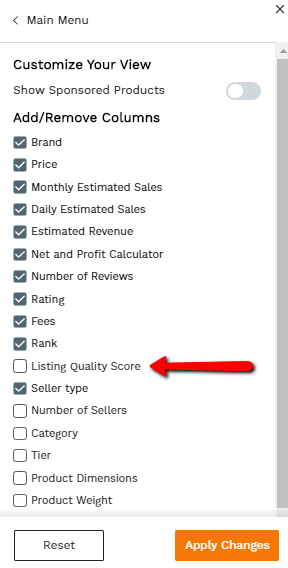 This will activate the Listing Quality Score column. Try and run Extension again to see if the Opportunity Score is visible now.