There are a couple of possible reasons why the Opportunity Score might be missing from your extension:
1. Check your current extension version to make sure you have the most recent, full-featured version of this tool.
Go to chrome://extensions/, look for 'Jungle Scout: Extension', and make sure it is toggled on.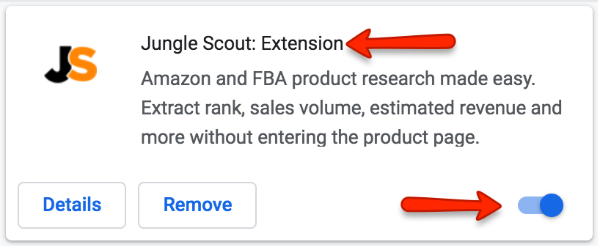 2. The next thing to verify is that you are on a Product Results page on Amazon before running the extension. The extension only works on pages where it can gather data about listings, so if there are no listings on the page, the extension can't do its job, and no Opportunity Score (or any other data) will be displayed.
The Opportunity Score won't be displayed on an individual product page as there will be no metrics for demand, competition, or listing quality other than the single product.
As a test, you can open this link and check if you see the Opportunity Score when you run the extension. Once you do, you are good to go!